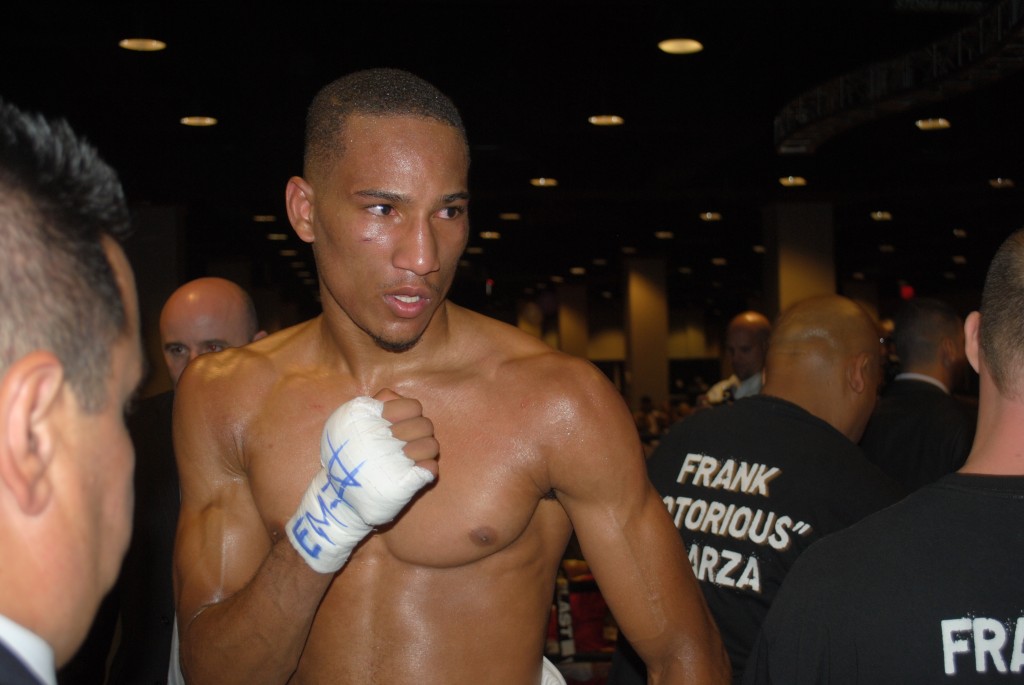 Alantez Fox (10-0-1, 4 KOs) will not be competing on April 20th as scheduled, he was due to face Djolevi Ballogou this weekend but those plans changed after Ballogou was denied approval to compete.  Fox will not waste much time and is in fact already rescheduled to compete on April 25th against a new opponent.   Fox will now take on late replacement Keith Collins (4-22, 2 KOs) in Oklahoma in an attempt to salvage an opportunity to perform.
It's always disappointing to have a fight cancelled, especially when the responsibility falls on your opponent's shoulders, but Fox is fortunate enough to stay on course and finish what he started in camp.
"I'm just happy I didn't have to waste an entire training camp. It's frustrating because you sacrifice and kill yourself in the gym for the ultimate goal and when you can't complete that goal it can feel like a failure even if it wasn't your fault. My main goal was obtaining more experience and it feels good to not be cheated out of it, I have my team to thank for that," Fox said.
Boxing360's Mario Yagobi was able to keep his fighter active and he thinks that is the most important aspect of bringing a fighter along.
"Injuries and other circumstances will occur during a fighter's career and cancelled/postponed fights are always going to play a role in the fight game. There are few fighters as committed as Fox to doing things the right way, you have to reward guys like him and work as hard as he does at making sure no effort is made in vain," Yagobi said.
---