If you are a fight fan and want to see some of our fighters in action, the place to be Friday night is the Orange County Fairgrounds in Costa Mesa. On a card headlined by Christopher Martin, Charles Huerta and Ronny Rios, our very own Joel Diaz, Jr and Donyil Livingston are part of the action.
Joel is 19 year old 3-0 with 2 knockouts junior lightweight from Palmdale, CA with power in both hands, a wicked left hook and brawling on his mind.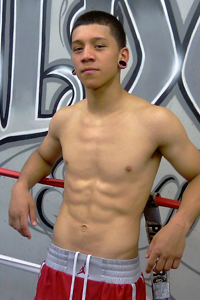 This kid was coveted by more than a few promoters and lucky us, he decided to grow right along with us. He just knocked out his first opponent under our banner last week in the first round and now he is back in action the following Friday. That's a fighter. Diaz takes on Kendall Ward in a four round bout.
Joining him on the card is Donyil Livingston, a middleweight with a powerful right hand and the same action oriented mindset.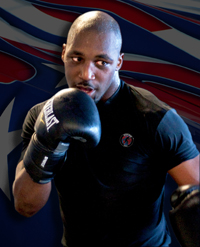 Donyil is one of the hungriest and hardworking fighters out there. With an exceptional amateur background, Donyil is looking to get his 3-0 with 2 knockouts record to 4 wins and 3 knockouts when he takes on Loren Myers. You may know Donyil from and facebook. That's where we noticed this hard working young man who had all the talent and the right attitude to succeed. All he needed was a chance.  We liked his spirit and willingness to persevere. We signed him and now he is getting his second fight in almost as many months. We've made a commitment to him and he to us and both us look are keeping it.
Both men are fighters we expect big things out of. From the results of their first three fights, it's easy to say you will get some serious action from both guys should you come on out to the OC to see this one.
Don't miss out when Boxing 360 hits the west coast.
---