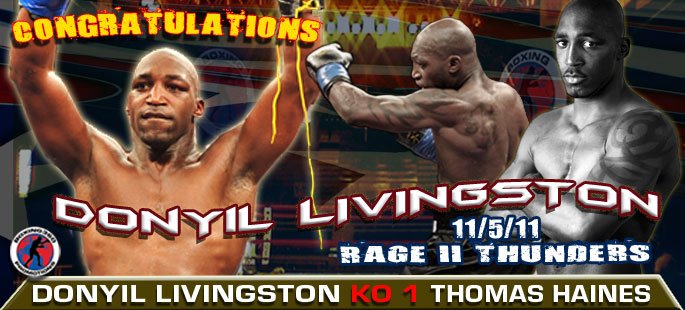 Saturday night in Rocklin, CA Boxing 360's Knockout twins Joel Diaz, Jr and Donyil Livingston put on a show. It was a short show but one fans will want to see again.
First up was DonYil Livingston, 7-0-1, 4 KOs, our middleweight contender fighting at super middleweight. All it took for him was :59 seconds, a right hand and a left hook and Thomas Haines went out like a light. It was unbelievable. The crowd was electric at the Thunder Valley Casino and I have to say, we all went crazy when we heard the news. DonYil had just three weeks earlier been tested against Kurtiss Colvin and passed with flying colors. Now he is on a serious roll.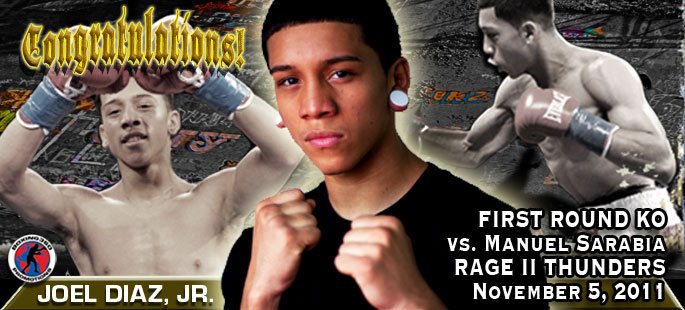 But then Joel Diaz, Jr came up to bat and this super featherweight with a left hook from Hell was not going to let DonYil out do him. 36 seconds in, he dropped that left hook hammer and out went Manuel Sarabia. This was the most experienced guy he has faced up to now and Joel did not mess around. Unbelievable performance.
I'm telling you, when the Knockout Twins are in town, you best get a ringside seat while you can. And when you do, do not blink.
---