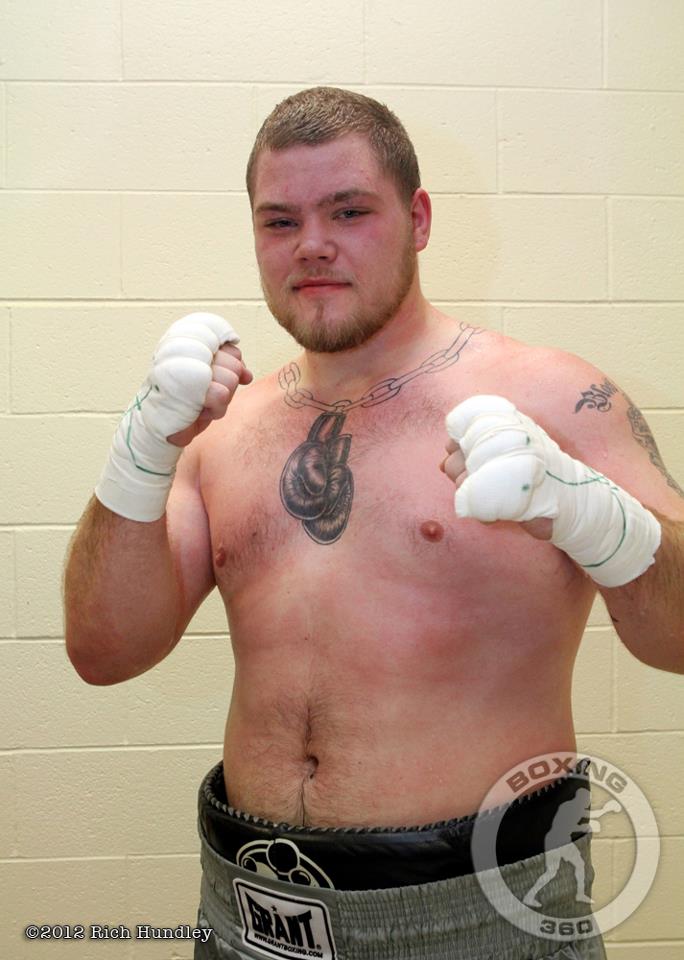 He's back. Polish heavyweight sensation Joey Dawejko (6-0, 2KO's) returns against Alvaro Morales (6-10-6) of Las Vegas on Team Snooki Boxing's debut show at Resorts Casino Hotel in Atlantic City. Joey just signed with us for his last fight against Corey Winfield January 13 in his hometown of Philly. He did so well in taking the four round decision, we decided to bring him right back.
"He's a catch," Boxing 360 founder and CEO Mario Yagobi said about signing Dawejko. "He's powerful, very poised for his young age, with an impressive amateur background from 105 pounds to super heavyweight. He's 5-10, weighs 235 pounds, and is powerful with either hand. He throws punches from different angles and when he hits, his opponent really feels it. Big heavyweights feel awkward fighting Joey because he's short and stocky. We believe that, in time, Joey will be a cruiserweight, where he'll be even more powerful fighting in that division. We're excited to be working with Joey and look for big things from him."
The hope is to slowly bring Joey down in weight to cruiserweight, season him there and eventually move back to heavyweight. With his lightning quick hands, quick combinations and smaller fighter mentality, Joey is going to be that all action big man fight fans yearn for. On the flipside, Joey is a man who loves defense. So expect some highlight reel counter moves.
"I signed with Boxing 360 because I have a lot of confidence in Mario," Dawejko explained. "I feel it's the right choice because Mario can do a lot for my career. I think moving to cruiserweight is a good plan. I can easily make that weight. I'd like to win a couple of titles there and then go back up to heavyweight. My greatest attribute is my defense; I don't like to get hit but I really love hitting my opponent."
If hard hitting action on the local level is what you want, Joey is your guy. Come join us this weekend to usher in a new era of boxing.
---