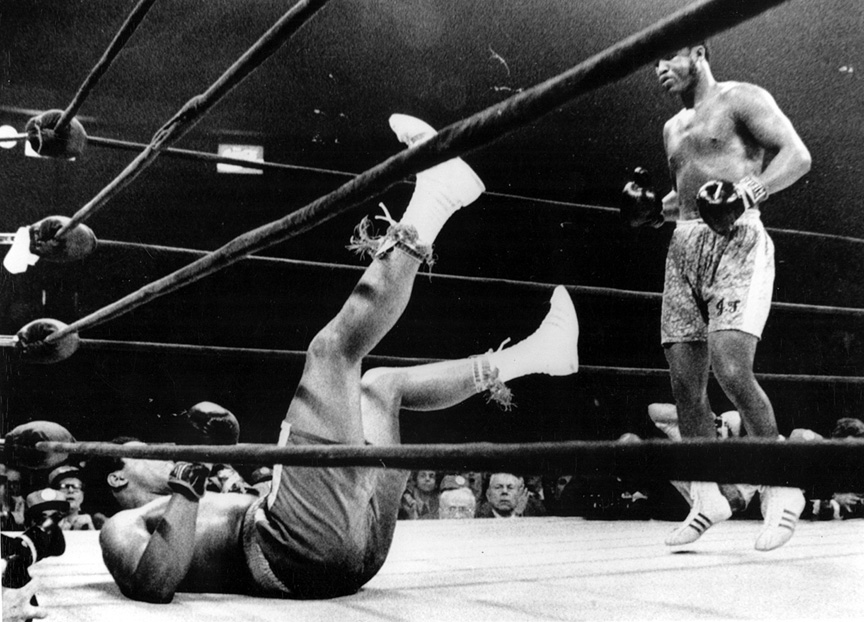 There are few towns more synonymous with boxing than Philadelphia, PA. The City of Brotherly Love is also home to some of the great pugilists of our time. Men like Joe Frazier and Bernard Hopkins define the Philly fighter; Hard-nosed, iron-willed and skilled on the finer points of counter punching, inside fighting and old school tactics. It is from within that storied tradition that heavyweight Joseph Dawejko love of boxing was born.
A family oriented young man of Polish descent, young Joey was introduced to the fight game by his grandfather, Perry Tobin. Grandpop Perry had boxed a little in the Marine Corps but above all he was a fan of the sport.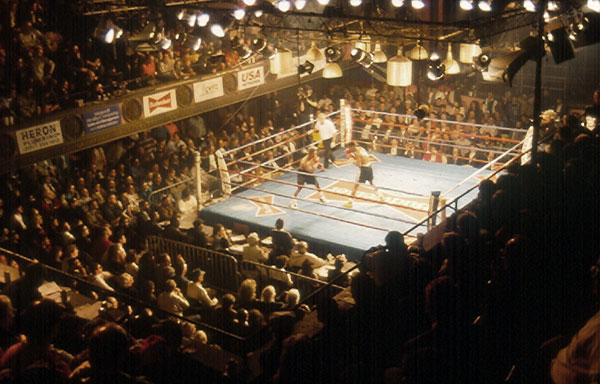 "My grandpop had tickets to a local Golden Gloves fight at The Blue Horizon," Dawejko remembers. "He offered to take me. I was ten years old."
Some fighters fall in love with the sport the first time they wander into a gym. Dawejko fell in love right there at the Blue Horizon, one of the all-time great club venues.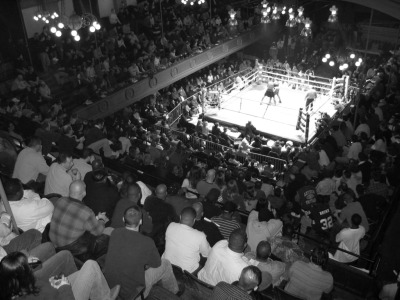 "I was just a little guy, ten years old," said Dawejko. "I loved the whole environment. I loved the crowd; the yelling, the screaming, the shouting, people beating each other up. That's not what it was about but that's what I seen. It felt like I was at home even the first fight that I went to. I had a great time and I looked at him asked if he would take me to the gym. He said yes. I started boxing and never looked back."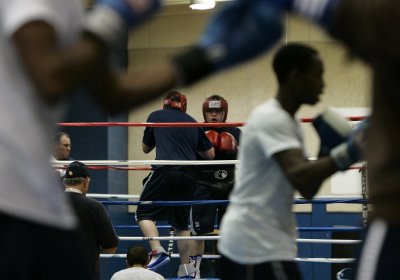 Dawejko took the gym like a natural, jumping right into fray with the enthusiasm of eager youth.
"I just loved everything about it; training, the physical work, running, sparring," said Dawejko. "The first day I was in the gym, I just wanted to hit the speed because that's what you see on TV. They told me I couldn't start with that. I had to learn how to fight first. So they taught me the basics."
Soon enough, Grandpop Perry and Joey were going to the boy's first fight all over again. Only this time, Joey was the one fighting.
"My first amateur fight I was 106 pounds fighting a guy a year older," recalled Dawejko. "He had six fights. I had all my family there. I lost that fight but after that it was a rush for me. And I didn't lose another fight until I was about 14 years."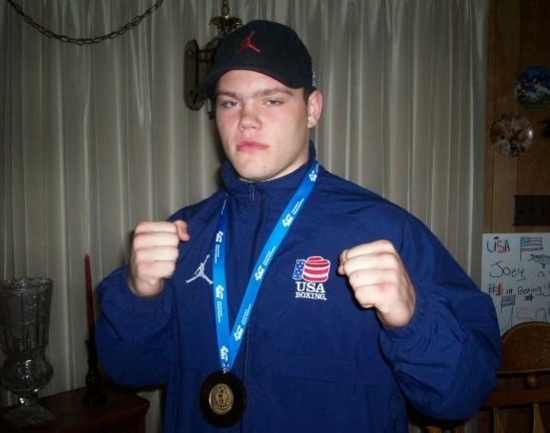 From there, Perry helped guide Dawejko to 56-12 amateur record, 14 amateur championships, highlighted by him becoming the youngest ever to win the Eastern Olympic Trials at the age of 16, as well as a gold medal performance at the 2008 World Youth Championships in Mexico. The latter was even more impressive for the fact that he beat the tournament favorite in the opening round, following that up by beating the other favorite in the second round.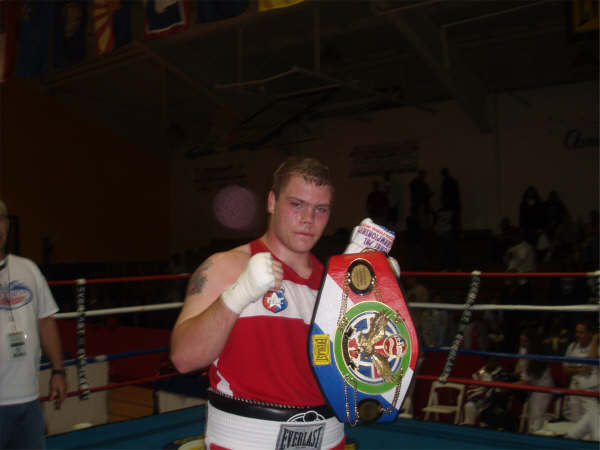 On the advice of his grandfather, Dawejko decided to turn pro in September 2009 after Joey worked with Hasim Rahman and more than held his own. In his first bout, he won a unanimous six round decision, opting to bypass the customary four round pro debut fight. He followed that up with two fights and two wins in 2010.
Sadly, in January of 2011, Perry passed away. Understandably, Joey took time from the ring, but when he returned, he did so with a vengeance.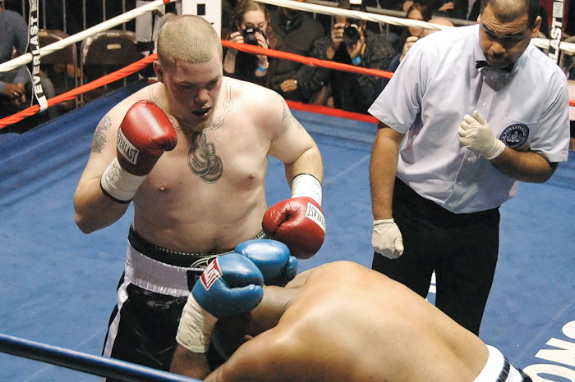 In September, Dawejko took a short notice fight in New Jersey against then undefeated local favorite John Lennox. With everything on the line, Joey showed himself and the world what he is made of.
"I took the fight on three days' notice. They tried to get me out of shape. They thought they could beat me if they didn't give me enough time to get ready for the fight," recalled Dawejko. "I went to his backyard. I walked out and had five hundred people booing me. I had my cut man, my trainer and my fiancé's stepfather in the crowd rooting for me. That's it. My cut man told me to go out there and go after him. I went out and caught him with a good double hook to the body and hook to the head and he wobbled back. I jumped on him and hurt him real bad then the ref jumped in and stopped it."
The fight lasted all of two minutes and had the hometown crowd undeniably stunned.
Boxing 360 announced this week that it signed Dawejko (5-0, 2 KOs) to an exclusive promotional contract. The 21-year-old Polish-American fighter is scheduled to make his Boxing 360 debut January 13 at home in Philadelphia against an opponent to be determined.
"He's a catch," Boxing 360 founder and CEO Mario Yagobi said about signing Dawejko. "He's powerful, very poised for his young age, with an impressive amateur background from 105 pounds to super heavyweight. He's 5-10, weighs 235 pounds, and is powerful with either hand. He throws punches from different angles and when he hits, his opponent really feels it. Big heavyweights feel awkward fighting Joey because he's short and stocky. We believe that, in time, Joey will be a cruiserweight, where he'll be even more powerful fighting in that division. We're excited to be working with Joey and look for big things from him."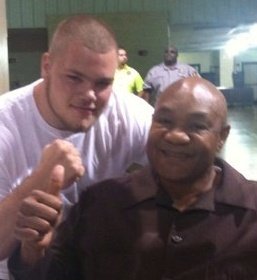 "I signed with Boxing 360 because I have a lot of confidence in Mario," Dawejko explained. "I feel it's the right choice because Mario can do a lot for my career. I think moving to cruiserweight is a good plan. I can easily make that weight. I'd like to win a couple of titles there and then go back up to heavyweight. My greatest attribute is my defense; I don't like to get hit but I really love hitting my opponent."
A dream that started with a grandfather now carries on with the grandson. With a tricky style and a work ethic second to none, Joey Dawejko is a welcome addition to the Philly fighter tradition and the Boxing 360 family. We are proud to be helping him realize his dream.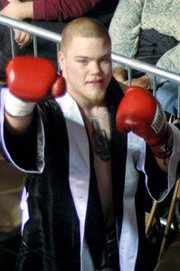 ---