Blog
---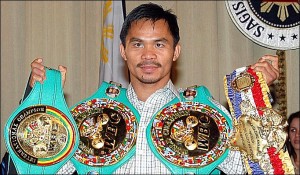 Posted on Tuesday, May 10th, 2011 at 4:17 pm.
So now that Manny Pacquiao beat the heart out of Shane Mosley, who does he fight next? It can't be some old ass fighter past his prime, one foot in the grave and one hand on some hot young model's ass. It has to be someone we are scared of for Manny. It has to :READ MORE…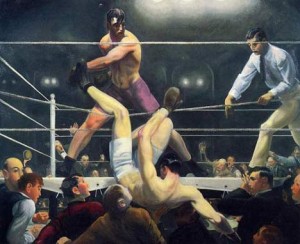 Posted on Saturday, May 7th, 2011 at 1:16 am.
It is going to a huge fight weekend. Tons of action all weekend. Some are hard to pick. Some are gimmes. All will be fin to watch. Here you go fam, Tito Jones' picks the fights. ESPN2 Las Vegas, NV The Mandalay Bay Casino Diego Magdaleno (18-0) vs. Gilberto Leon (31-8-2) Tito Jones' Pick: :READ MORE…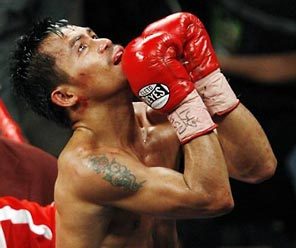 Posted on Wednesday, May 4th, 2011 at 11:06 pm.
It really shouldn't have to go much further than Manny Pacquiao vs. to know who is going to win a Manny fight. The guy is that good or matched that well these days. He is fast, hard hitting, uses his feet as well as anyone in the game to date, and seems to have boundless :READ MORE…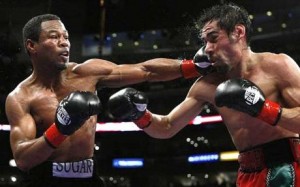 Posted on Tuesday, May 3rd, 2011 at 6:23 pm.
Shane Mosley keeps beating Top Rank. Bob Arum recently laughed about it. Three times Shane Mosley has gone up against a Top Rank star and three times he has either beaten their ass (De La Hoya twice and Margarito once) or taken them to the wall (Miguel Cotto in a close loss). The first time :READ MORE…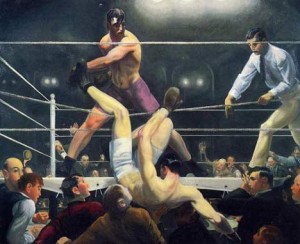 Posted on Saturday, April 30th, 2011 at 12:37 am.
Friday Telefutura Reno, NV at The Reno Events Center Peter Quillin (23-0) vs. Jesse Brinkley (35-6): Well yesterday it came out the journeyman, Reno draw and ex-Contender fighter Brinkley had a shoulder problem. So if I was thinking Brinkley before, I am all over that pick now. Tito Jones' Pick: Peter Quillin by :READ MORE…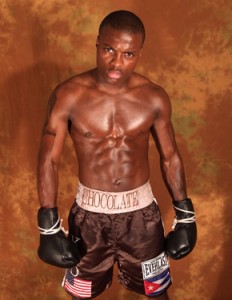 Posted on Friday, April 29th, 2011 at 12:22 am.
This weekend is kind of barren except for the Peter Quillin-Jesse Brinkley fight. Tim Bradley apparently has turned down the 1.3 million or whatever fee offered to face Amir Khan. Maybe he was right. It's not like they sell a ton of tickets and honestly, I don't need Bradley to beat Khan to know who :READ MORE…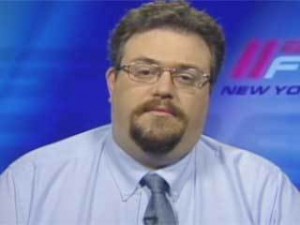 Posted on Wednesday, April 27th, 2011 at 10:51 pm.
So yesterday a rumor was floated by FightHype.com that ESPN boxing guru Dan Rafael might be the new unofficial matchmaker at HBO. I know what you are thinking: what does this guy know about boxing? But get past how you feel about him or his Fight Freaks thing. Think about how he is one :READ MORE…