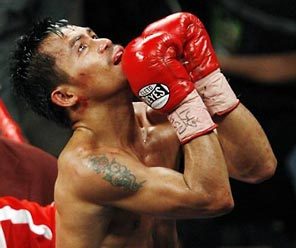 It really shouldn't have to go much further than Manny Pacquiao vs. to know who is going to win a Manny fight. The guy is that good or matched that well these days. He is fast, hard hitting, uses his feet as well as anyone in the game to date, and seems to have boundless energy.
In his last five fights against De La Hoya, Hatton, Cotto, Clottey, and Margarito, Pacquiao has not just beaten the opposition, he has spanked, destroyed, blown out, and owned them.
Ricky Hatton never fought again.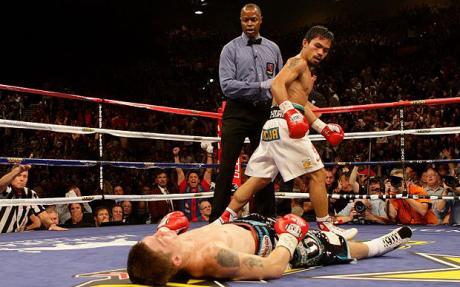 Neither did De La Hoya.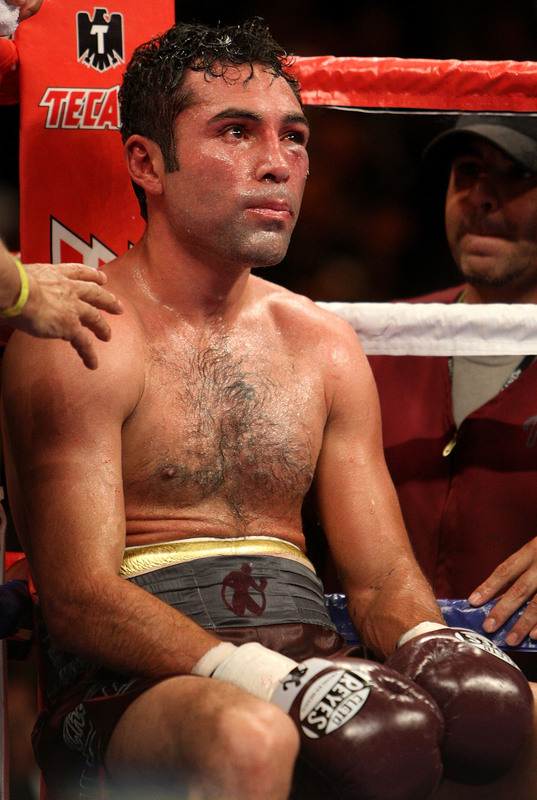 Clottey has yet to return. Cotto went and got himself a belt at a higher weight but took a hellacious beating from Manny before he did.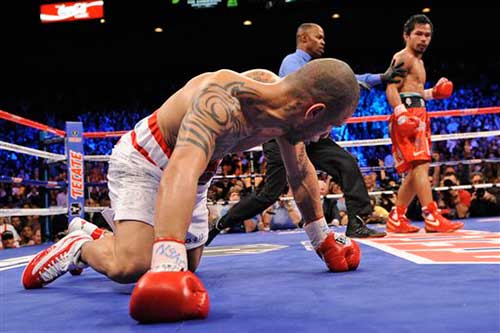 And Margarito will probably come back to face him in September. Some say he shouldn't.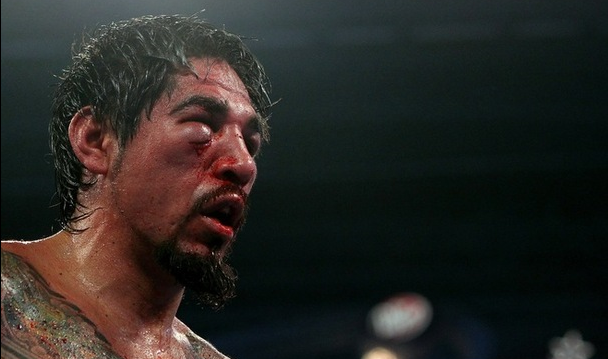 Were they old? Did they have only one fight left? Or is Pacquiao just a bad ass wrecking machine?
A little of both to be sure. But still, what does he have in front of him? A guy who allowed Sergio Mora to do this: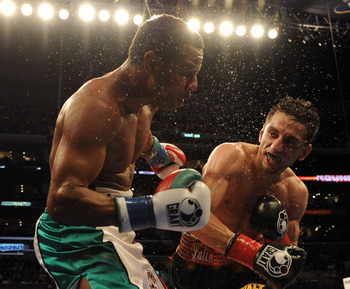 Old Shane Mosley who can still get after it for a few rounds. After that, he is following you around trying to get it done but having no luck.
To me, this is a one way street to retirement for Shane. The end of his Holyfield-like belief that he can still be a top dog and win doing it.
I think Manny beats his ass like a drum, finishes the song late and knocks Shane out. He's too fast, too strong, hits too hard and is too fresh for Shane to keep up. I don't care how they say Manny is a fighting a style that suits Shane. Mosley is too old and slow to win this fight.
What do you think?
---