Blog
---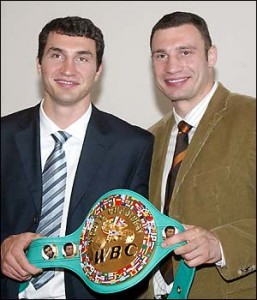 Posted on Monday, March 21st, 2011 at 11:43 am.
After watching Vitali Klitschko get hit in the face way too much too often by a chubby Odlanier Solis, I'm starting to think the critics are right: Vitali is slowing down and ready to be had. The legs look stiffer than usual.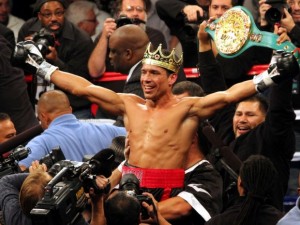 Posted on Thursday, March 17th, 2011 at 6:19 pm.
Manny Pacquiao is fighting the Ghost of Shane Mosley Past. Floyd is fighting the State of Nevada Nonito has Oscar and Bob fighting over him. So that leaves the one guy no one wants to fight: Sergio Martinez. But where does that leave him? Waiting to fight Peter Manfredo in Foxwoods, CT? Good lord I :READ MORE…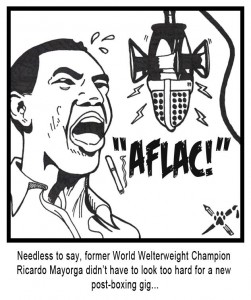 Posted on Thursday, March 17th, 2011 at 6:05 pm.
Artwork by Coyote Duran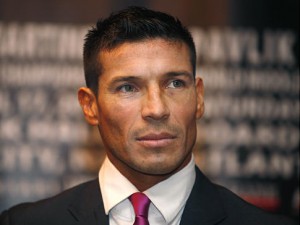 Posted on Monday, March 14th, 2011 at 1:11 pm.
When the going was in danger of getting boring, Middleweight Champion of the World Sergio "Maravilla" Martinez beat the hell out of Sergiy Dzinziruk in a performance as exciting but one sided as anything I've seen for a pound for pound fighter in years. As Manny Pacquiao gets ready to  take on the shot fighter :READ MORE…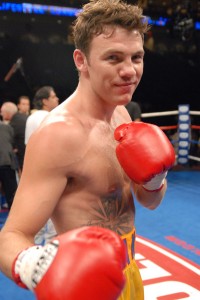 Posted on Thursday, March 10th, 2011 at 9:26 pm.
While everyone else debates who will win in the PPV/ratings war between Showtime and HBO, a real war is about to go down in Connecticut between Limerick Ireland's Andy Lee (24-1 with 18 KOs) and Edinburgh, Scotland's Craig McEwan (19-0 with 10 KOs). This is the undercard to Martinez vs. Dzindiruk and it should be a :READ MORE…
Posted on Wednesday, March 9th, 2011 at 12:47 pm.
In a perfect world we'd be seeing Miguel Cotto and Sergio Martinez squaring off this weekend for the middleweight title of the world. But this is boxing and it's far from perfect. Bob Arum would much rather take his toy Cotto, run to Vegas and thrown him in with celebrity punching bag Ricardo Mayorga :READ MORE…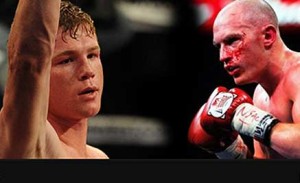 Posted on Monday, March 7th, 2011 at 10:42 am.
I hate to be a Monday morning corner man but c'mon, folks. If that red head wasn't, we'd be talking about someone else this morning. Whatever it is that draws in the fans to Canelo, I have to think it is not how great of a fighter he is. Dude is kind of slow, his :READ MORE…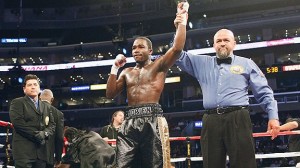 Posted on Friday, March 4th, 2011 at 12:53 pm.
How does anyone let a 21 year old kid who is more of a Roy Jones, jr clone named Adrien "the Problem" Broner with not much experience at the top level go straight to a 30 year old, peaking Daniel Ponce De Leon? What the hell? How do you go from a draw :READ MORE…