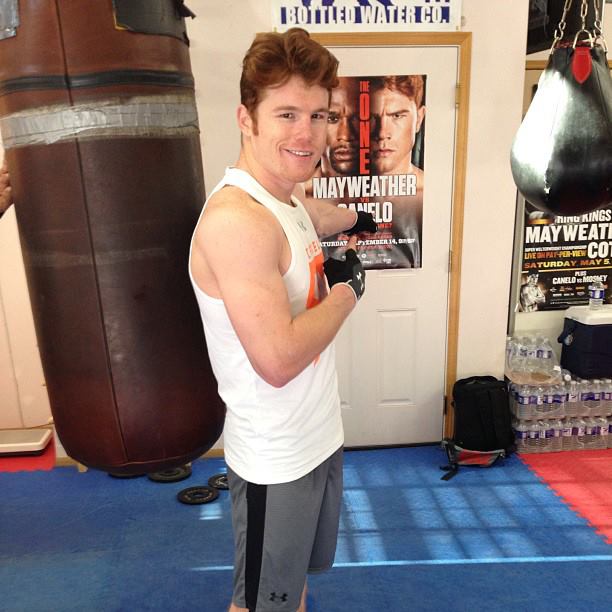 According toa report on Boxingscene.com by Rene Umanzor, the matchmaker of Golden Boy Promotions is having trouble keeping up with Saul "Canelo" Alvarez. The Mexican superstar is going through sparring partner after sparring partner as he prepares for Floyd "Money" Mayweather, Jr September 14 at the MGM Grand Garden Arena.
"I just spoke to Chepo Reynoso and he told me [Canelo] already knocked off four sparring partners. We've already changed eight or nine people, and just sent him another from Philadelphia. I've never seen him like this," said Gomez. "One of the sparring partners broke a rib, two others were injured, one of them injured a shoulder and another was knocked out. So [his camp has been] very good."
http://www.boxingscene.com/canelo-demolishing-his-sparring-partners-camp–68698
Meanwhile in Floyd's camp . . .
---