Richard Schaeffer of Golden Boy Promotions is saying he would like to make a Saul "Canelo" Alvarez vs. Julio Cesar Chavez, Jr fight in the first quarter of next year. Between the two guys, who are both just limited enough to make a great fight, I have to say Alvarez is more technically sound.
You never see him throwing this wide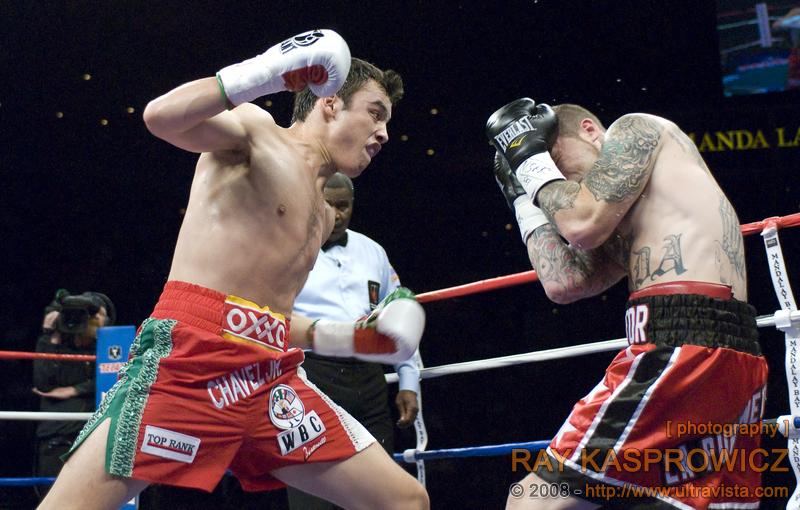 Or getting lit up like this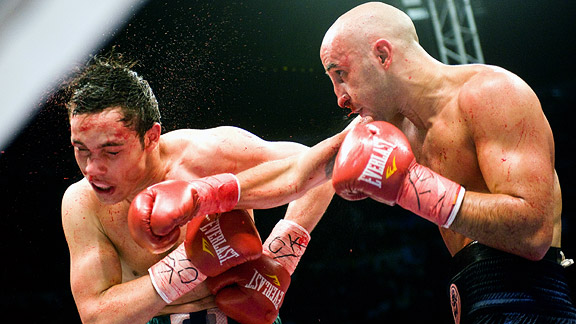 I guess you could say he is able to gut out wins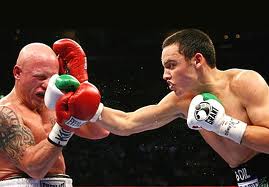 But look who he is doing it against. At the same time, Alvarez seems to get better each time out.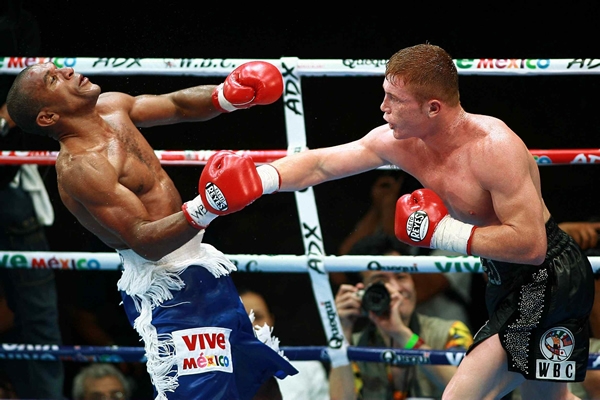 And when the fights are over? Homeboy looks the same as when he stepped in the ring.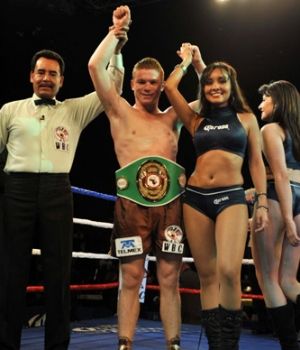 Even though he is the smaller guy, I think right now he can beat Chavez, Jr. He is more committed to training, has better combinations and is not as easy to hit. Just one look at Chavez, Jr's feet tells you all you need to know about this fight. He might as well have two left ones.
What do you think? Who wins and why?
---