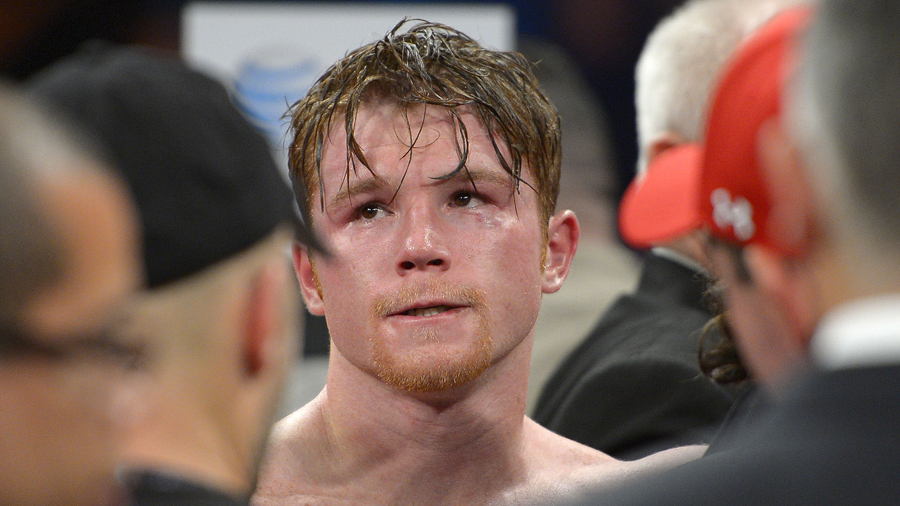 With no opponent yet in sight and no real indication that there are any significant talks in play, former WBC super welterweight champion Saul "Canelo" Alvarez is still waiting to fight out who will be his next opponent for his third scheduled fight of the year sometime in late November or early December.  The three names being thrown around are Austin, Texas' James "Mandigo Warrior" Kirkland, WBO light middleweight champion Demetrius "Boo Boo" Andrade and long and forgotten former welterweight champion Joshua Clottey of Ghana.
By the looks of things, nobody has seen James Kirkland since his impressive destruction of the previously undefeated Glenn Tapia last December in Atlantic City.  That night marked the first fight for Kirkland in nearly two years.  Plagued by legal troubles ever since he jumped into the boxing radar, Kirkland has also added promoter and trainer issues to the mix.  After his controversial win over current IBF 154lb champ Carlos "King" Molina back in March of 2012, Kirkland accused Golden Boy Promotions, his then promoter, of shady business practices.  Despite his shenanigans, Kirkland is a well-known fighter for his full-on aggressive style which boxing fans love to watch because of its unpredictability.  This will not be the first time that Kirkland has been tapped to fight Alvarez.  Some years ago, Kirkland was offered the fight but he claimed that he was hurt and not ready to fight. Rumor is that he was not happy with the amount and that he priced himself out by asking for more than a million dollars to face the Mexican red-head.  Many boxing fans and media pundits alike feel that Kirkland is a very dangerous fight for Alvarez.
Clottey is another choice that just doesn't make sense.  Not because he poses any real danger for Golden Boy's golden goose but because he truly is not all that relevant anymore.  Clottey is like one of those fireworks that go up high in the sky, almost as bright as the moon but then flares out as it comes down back to earth.  After giving Antonio Margarito all he could handle back in '06, Clottey went on a little run with wins over the late great Diego Corrales and Zab Judah among others.  Two straight losses to Miguel Cotto and then Manny Pacquiao proved that Clottey was not elite despite the Cotto fight being very close.  Clottey took more than a year off and came back rattling off three straight wins, the last one a surprising one over Anthony Mundine in Australia.  It would be hard to understand if Clottey is the opponent that the fight against Alvarez would be on PPV just like his last two this year.
WBO champ "Boo Boo" Andrade might just be the biggest risk for Alvarez.  Despite beating two fighters with Andrade's style, Austin Trout and Erislandy Lara, the fights were close and quite possible the third time might be the charm.  The newly crowned WBO champ, who beat Vanes Martirosyan back in November and then easily defended it against the over matched Brian Rose last June.  Tall, strong and quick, Andrade might just be third in the list for Alvarez even if he does carry a belt.
---