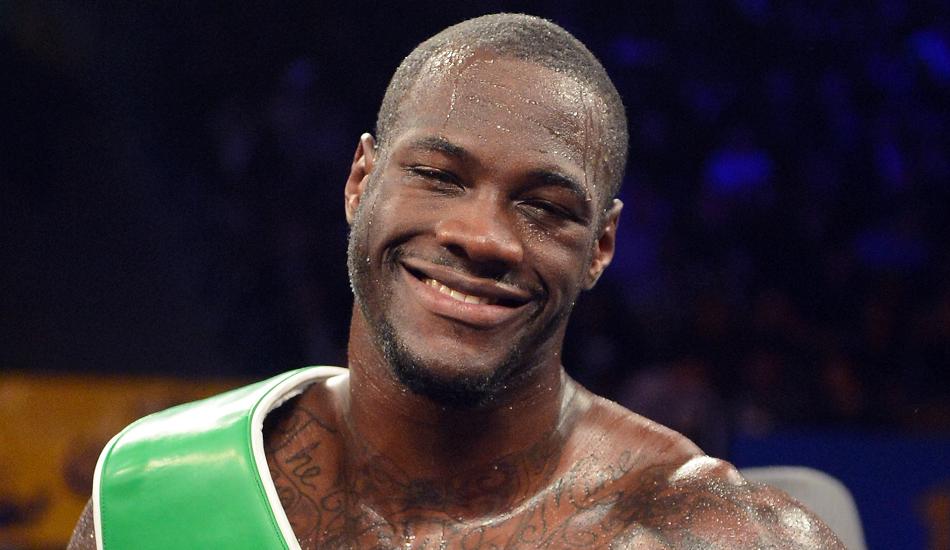 Earlier this week the much anticipated return of newly crowned WBC heavyweight champion Deontay "Bronze Bomber" Wilder (33-0, 32KO) was announced by Al Haymon and company for June 13th at the Bartow Arena in Tuscaloosa, Alabama, live on Showtime.  No, Wilder will not be facing Wladimir Klitschko or be giving Bermane Stiverne a rematch.  He won't be even giving popular Mexican-American heavyweight Chris Arreola yet another shot at the coveted green and gold belt.  Wilder is facing Eric Molina.
Who?
Exactly.  A native of Raymondville, Texas, the thirty-three year old's career is as undescriptive as the town from where he is from.  Molina began his career back in March of 2007 with a first round knockout loss to Ashanti Jordan.  Like many Texans, he picked himself up from the boot straps and got back to work stringing together seventeen wins in a row.  After his eighth fight he dropped down to cruiserweight and picked up the Texas state title in that division, defending it twice before picking up the WBC Latino title.  He defended it once before going back to heavyweight and capturing the WBC U.S. title with a third round technical knockout win over Warren Browning back in 2011.  Early in 2012 Molina stepped up and got knocked out again in the first round, this time by the aforementioned Chris Arreola, losing that heavyweight regional title.
Since then Molina has strung together five straight wins over the likes of Andrew Greeley, Tony Grano, DaVarryl Williamson, Theo Kruger and Raphael Zumbano.  Except for Williamson, every one of them as unknown as Molina himself.
Ranked #9 by the WBC, the only reason that Molina is getting this fight is because Wilder has a voluntary defense and wants a homecoming party near his hometown.  Honestly, knowing the power of Wilder and Molina's track record when he steps up above his level, it would be surprising if the man known as "Drummer Boy" gets out of the first round.  Let's just take this for what it is, a lay-up for Wilder to get back in action and score a knockout.
The fight the whole boxing world wants to see is Wilder against Klitschko but the politics of boxing impede it.  Why?  Wilder is with Haymon and Haymon is with Showtime while Klitschko just signed an agreement with HBO.  Unless the WBC orders the unification fight, which still doesn't guarantee that Wilder won't vacate the title, the fight is almost impossible to make as things stand right now.
Does that mean that we should accept Wilder vs Molina?  Ranked higher Molina by the WBC are Anthony Joshua, the aforementioned Stiverne, Tyson Fury, Mike Perez and Alexander Povetkin, any of them potentially a better fight than the one scheduled and more credible for the second biggest network in the sport.
It is no secret that the current Showtime schedule has not been too strong since Al Haymon took his wares across many streets to NBC, CBS among others it doesn't speak well for the network's vice-president of sport programming Stephen Espinoza that he is paying top dollar for this type of match up.
Let's see if he lasts at his job more than Molina.
---