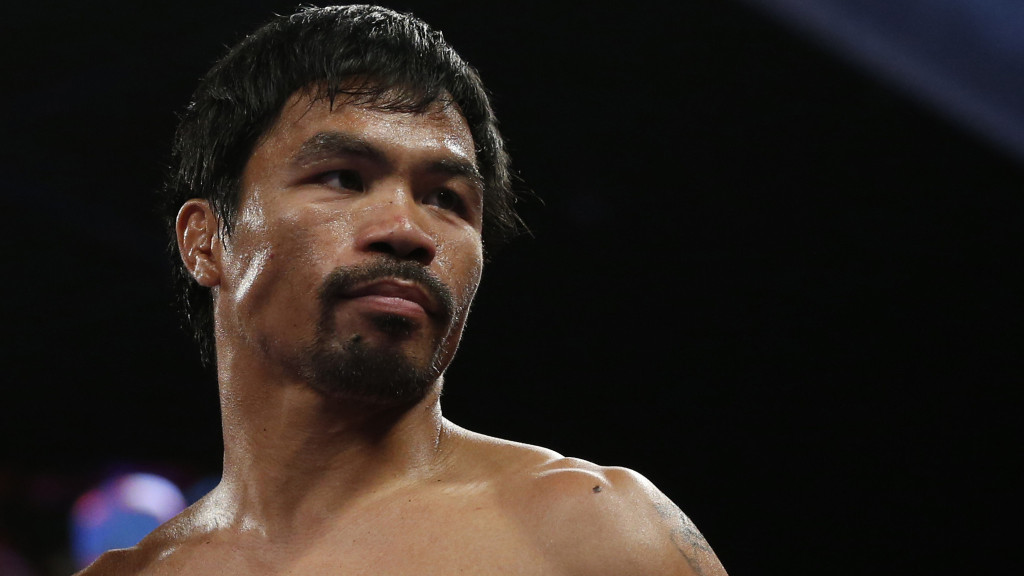 News keeps swirling around the boxing world; here is the most prominent in the latest edition of Around the Ring:
Manny To Fight Again – Filipino super star Manny Pacquiao released a statement where he mentioned that he is recuperating nicely from the torn rotator cuff that he suffered to his prior fight against Floyd Mayweather Jr. Pacquiao stated he will return in early 2016 but despite wanting a rematch with Mayweather, it is unlikely because of the timing.  Mayweather Jr has stated his last fight will be this September.  Rematches with Timothy Bradley and Juan Manuel Marquez have been mentioned by Bob Arum of Top Rank for the return fight for Pacquiao or possibly a face-off against Terence Crawford.
Wilder Returns in September – WBC heavyweight champion Deontay Wilder is set to return at a venue to be determined on September 26th live on NBC. No word on who the opponent might be but it is said the front runner is Chris Arreola.  Arreola has challenged for the same title twice already, against Vitali Klitschko and Bermane Stiverne.  It would be expected the winner of that fight would face the winner of the Wladimir Klitschko vs Tyson Fury fight set for the fall.
Haymon Asks for Arbitration –According to court documents when Al Haymon came to an agreement with Golden Boy Promotions regarding Richard Schaeffer's part in poaching fighters away from the company, he also stipulated that any disagreement between the two entities would be addressed by an arbitrator.  Months later Golden Boy filed a $300 million dollar lawsuit against Haymon and now the head of Premier Boxing Champions has exercised his right for an arbitrator and not a court of law to settle the disagreement.  It is unlikely Haymon has the same deal with Top Rank in regards of the $100 million lawsuit that company filed against him a couple of weeks ago,
Cotto-Canelo Almost Done – Reports are stating that the WBC middleweight championship bout between belt holder Miguel Cotto and former super welterweight champion Saul "Canelo" Alvarez is almost done. It is said that it will take place on November 21st in Last Vegas, at either the Thomas and Mack Center or the MGM Grand Arena.  The fight will be fought at 155 pounds.  The WBC is planning on unveiling a special belt for the occasion, no words if it will be deemed the Diamond belt or some other kind of precious metal.   One thing you can be sure of, it will be expensive.
Morales Stays with Vargas – As reported in an earlier installment of ATR, former champion turned trainer Erik Morales was on the fence regarding if he wanted to continue working with Jessie Vargas. Morales trained the former junior welterweight champion for his recent controversial loss against Timothy Bradley.  Morales mentioned there were some issues he needed to discuss with Vargas and his father which he eventually did and now has decided to stay on as trainer. He also mentioned there was no new date for Vargas but that they would look to turn his loss to Bradley into a no-contest.
---