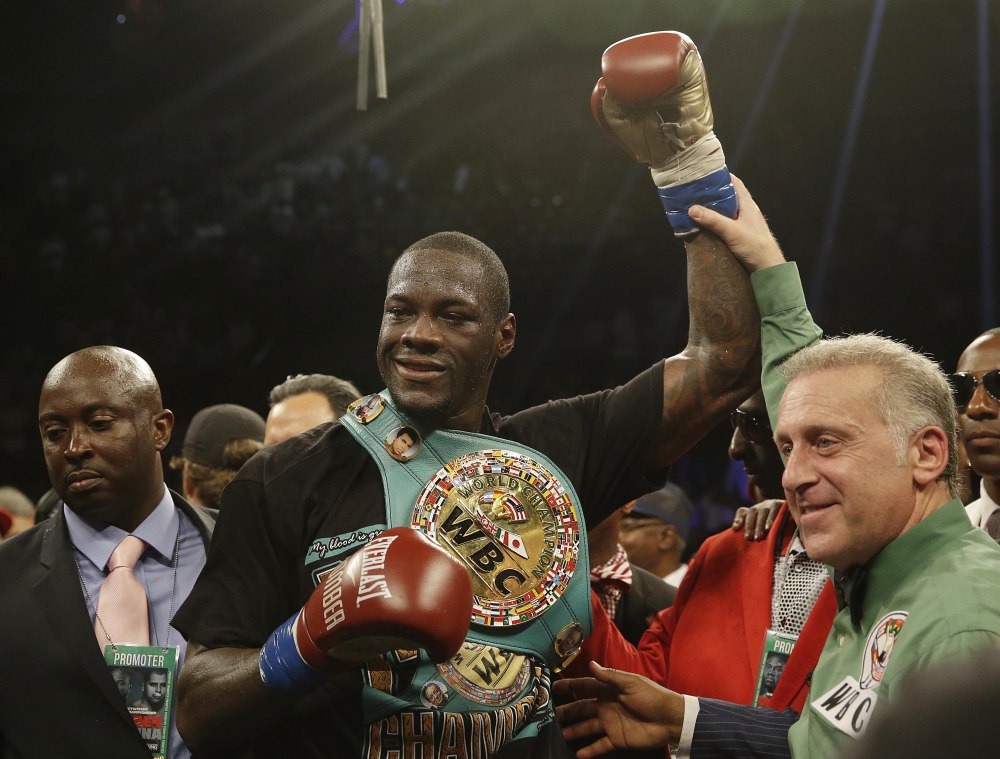 WBC heavyweight champion of the world Deontay Wilder (34-0, 33 KOs) was a heavy favorite entering this past Saturday's fight with challenger Eric Molina. The fight lasted much longer than most expected as Molina extended the champ by showing a lot of heart during the fight. He actually even stunned Wilder during the fight but was unable to take advantage of it. Wilder dropped Molina 4 times in all with the last ending the fight in round 9. It was a dominating performance in all by Wilder but in the end it left some doubts on how long his reign will last as he steps up with tougher challengers.
The one shaky moment Wilder had in the fight left some wondering what would have happened had he been facing someone up to the level of unified champion Wladimir Klitschko. Wilder admitted in his post-fight interview with Jim Gray that he still learning. This was very admirable for him to say. The tough thing about it though is that the challenges that await him can be difficult for him during the learning stages. He has a very tough mandatory defense against former world title challenger Alexander Povektin. Wilder said that he is looking forward to the challenge but most feel that had it been Povetkin he were fighting instead of Molina Saturday night his reign as champ would have been over.
When Wilder defeated Bermaine Stiverne to become champion he answered a lot of questions including about his stamina. He went the full 12 rounds without a problem and showcased his boxing skills. There could be a few contributing factors to him not being able to stop Molina sooner. One reason is that Molina fought the best fight of his career and truly believed in himself that he could win the fight. Another reason was that Wilder could have been pressing for the knockout since he was fighting in his home state of Alabama. Perhaps some are rushing to quick to judge on if Wilder is not what we thought he was prior to the Molina fight. Most didn't think Bryant Jennings stood a chance and he gave Klitschko his toughest challenge in years. One thing that was steady as in all of Wilder's fights was his power and this can save the day for him against most on any given night.
---