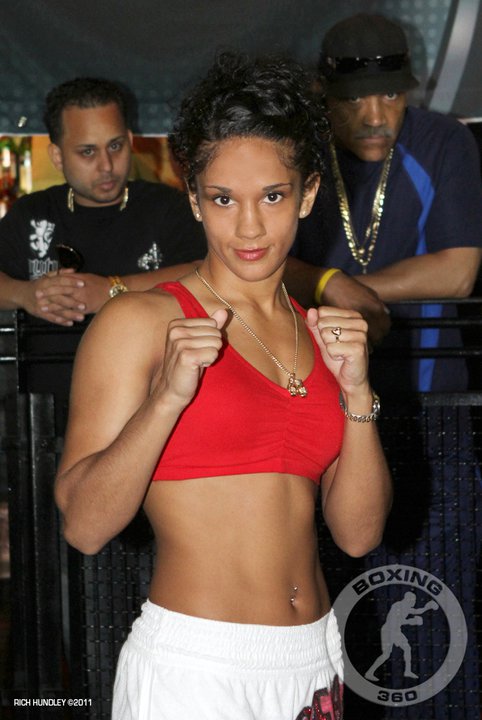 We only have one female fighter on our roster and there is a reason for Amanda "The Real Deal" Serrano is her: She brings it in the ring every time out with a combination of explosive speed and power. A southpaw with a record of 10-0-1 with 6 knockouts, Amanda Serrano is a female Puerto Rican sensation waiting to happen. Serrano proved that this past Saturday by not just winning the vacant NABF super featherweight title but by destroying poor  Jennifer Scott at 1:46 of the the first round at the Roseland Ballroom in New York City.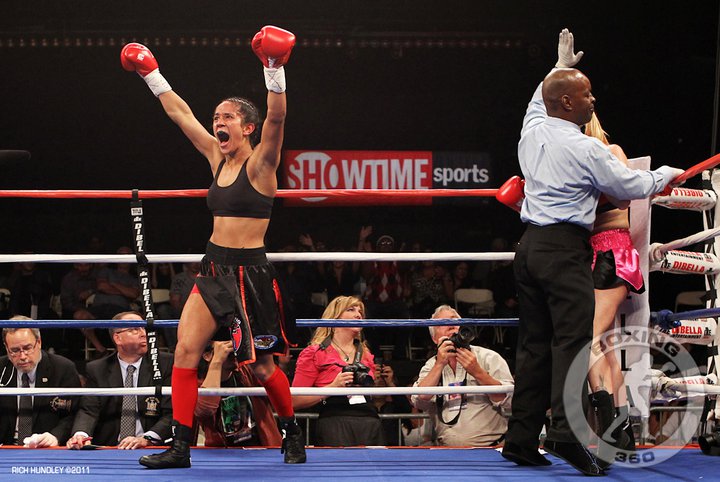 "It was awesome," Amanda said about fighting at home and winning her first title belt. "I felt it when my music started playing as I walked to the ring. I heard everybody yelling my name and I could feel the blood go from my toes to my head. It was extra special because I won my first title, in New York City, in front of my father (Ismael) who was watching me fight for the first time as a pro."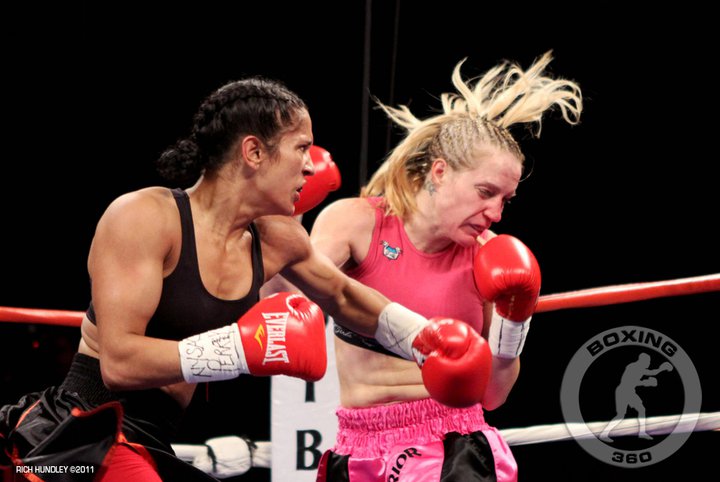 "From the first punch I knew I had my opponent, so I kept putting pressure on her," said Amanda.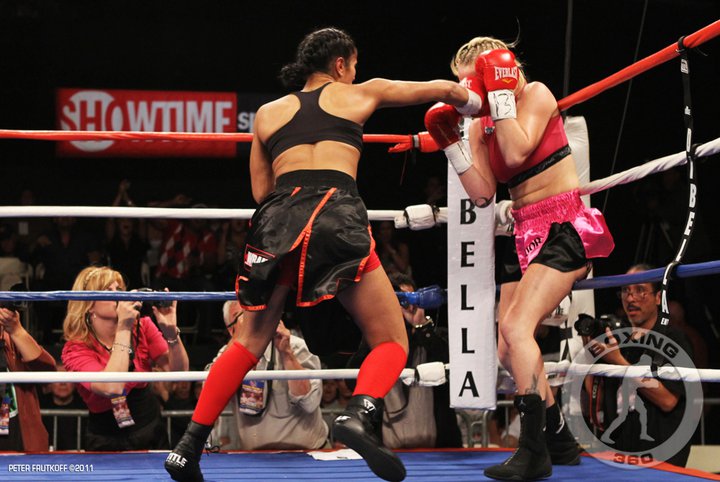 "I dropped her and when she got up, I knew she hadn't recovered, and I jumped on her," said the new champ.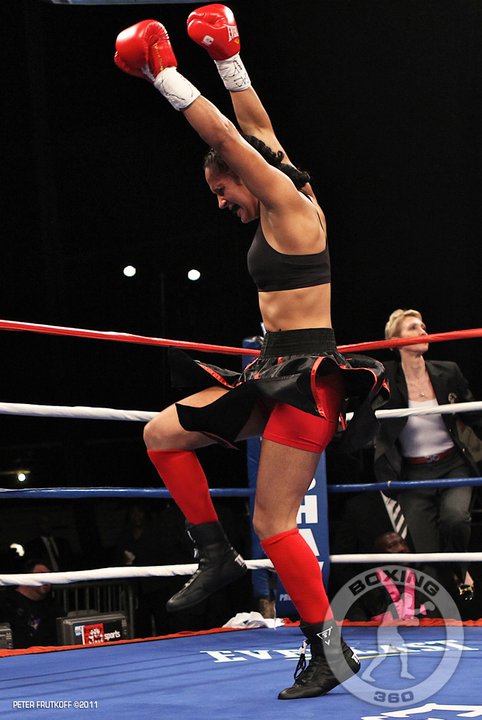 The key now will be getting Amanda the seasoning needed to take her game to the next level. Right now, she has been scheduled to go eight rounds once but that lasted one round. She has been the six round limit a few times but for now, Boxing 360 Founder/CEO Mario Yagobi doesn't want to rush his budding star.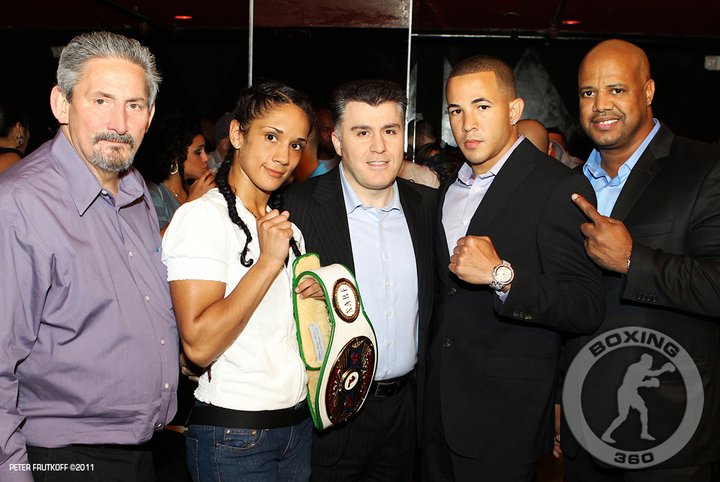 "She's a young fighter who hasn't fought eight rounds, yet," Dr. Yagobi  explained. "She needs ring experience. She's a great prospect. She was very exciting for the minute or two this fight lasted, but the fans really loved her. I believe she's going to be a big ticket seller in New York City. Within a year, she will be ready to fight anybody in the world but, for now, she has a belt she can defend and gain valuable experience. Boxing is Amanda's world. All she does is box and her time is coming."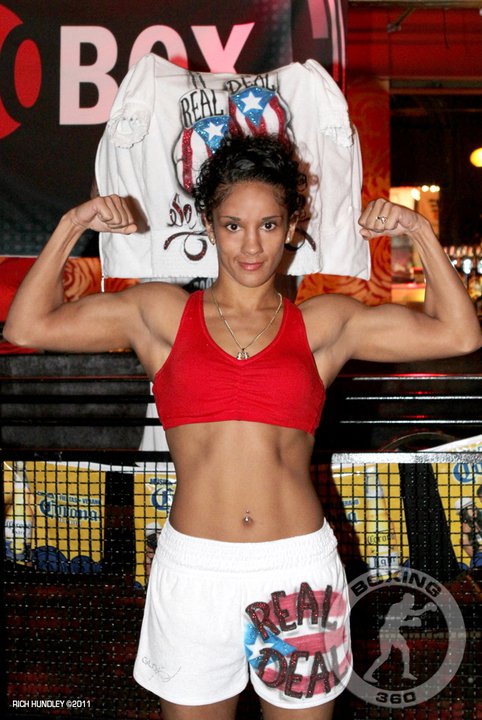 "I'm not sure what's next for me. I'll fight anybody my promoter, Boxing 360, and manager put in front of me. I always train hard and will be ready for my next fight."
We here at Boxing 360 are very proud of Amanda and look forward to seeing what is in store next for you. Good job, champ!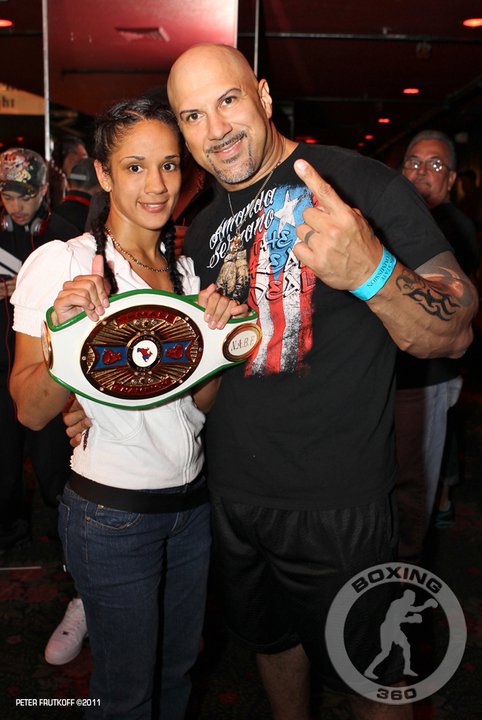 ---