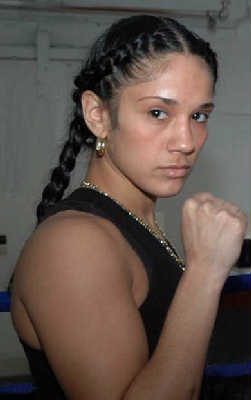 Timing is everything. Good fights happen in their good time. Great fighters bloom at different times. And title shots come along just when you least expect them but are always welcome.
Our very own Amanda Serrano, the first and only female fighter in the Boxing 360 family, is just 22 years old and 11-0-1 with 7 knockouts but the time is right for her title shot. This Saturday at the Aviator Sports Complex in Brooklyn, NY Amanda will go for the vacant IBF super featherweight title. We couldn't be happier for her.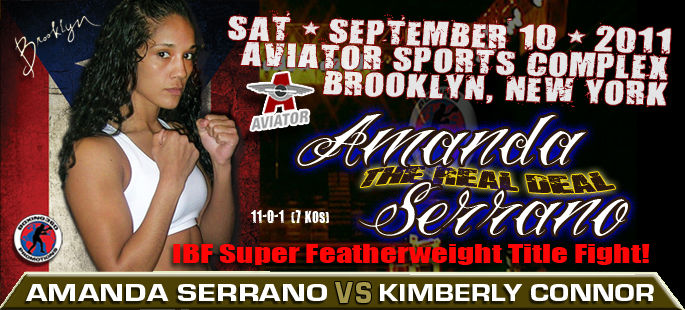 This young warrior will take on 9-1-2, 4 knockouts Kimberly Connor in what we hope will be an exciting action packed first title fight for Amanda.
No fighter I know has wanted this more. Amanda began boxing in New York because her sister fought. To discourage Amanda they put her in tough training sessions. Instead of being discouraged, Amanda's fighter heart was revealed.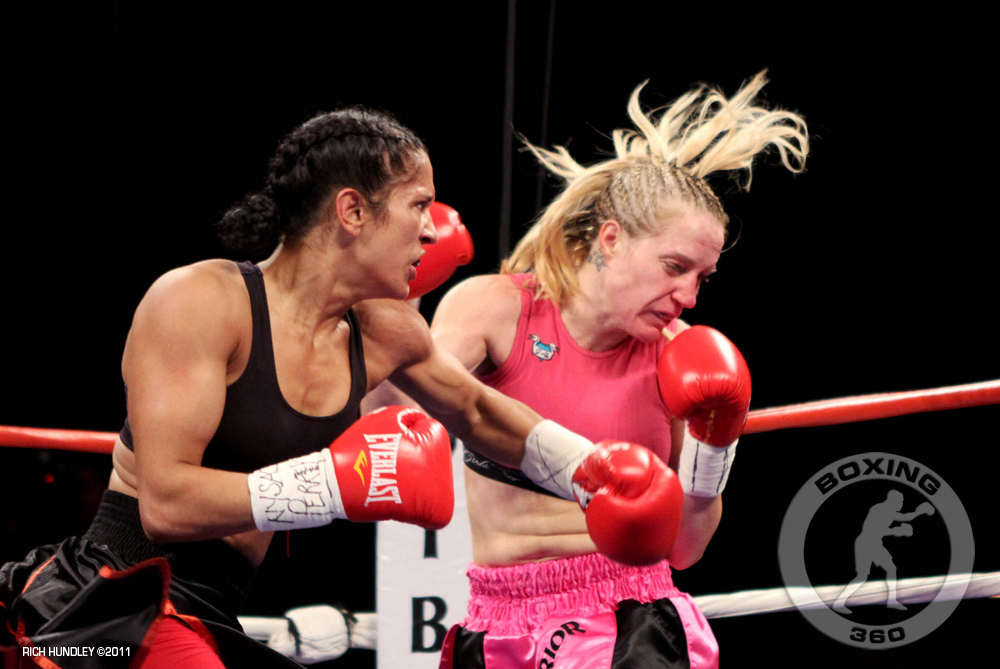 Amanda is one of the rare female fighters who combines solid technique with devastating power. When she gets in the ring, it's no girl fight but a take no prisoners war.
http://www.youtube.com/watch?v=HkZOPonQNCM&feature=player_embedded
11 fights into her pro career, Amanda is on the edge of accomplishing a great dream. We'd love for you to join us for this special night night, September 10.
Follow us on twitter or facebook to get in on our ticket giveaway for this card.
---