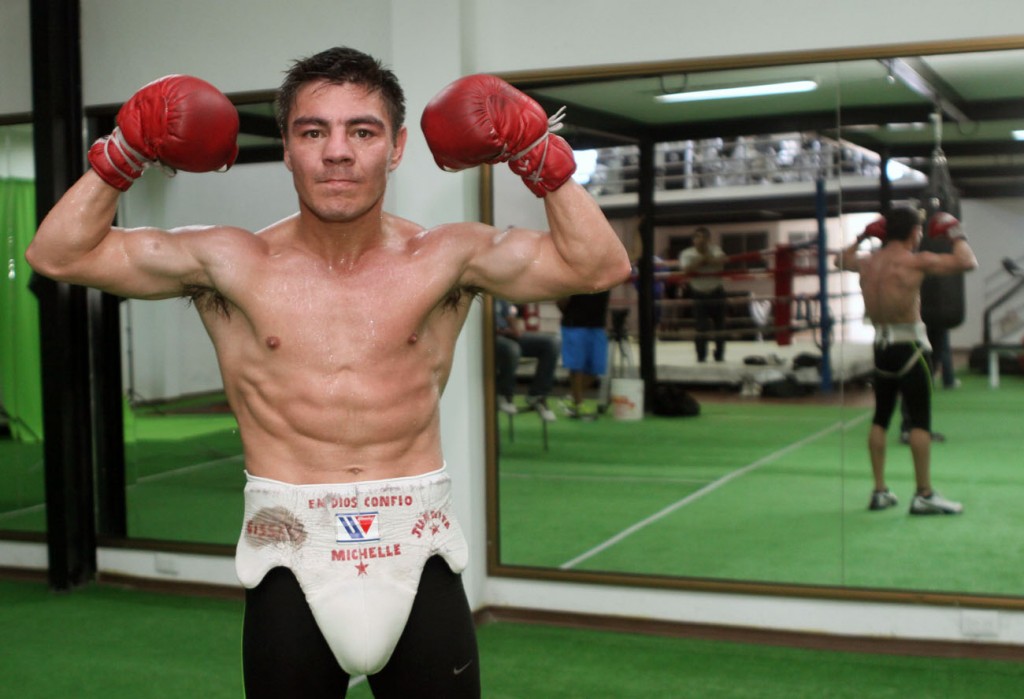 Fights are made all the time.  Some are made too soon, some right on time and some of them are made years after both fighters have left their prime.  One fight that is being talked about that falls in the last scenario is the WBC featherweight title defense between champion Jhonny Gonzalez vs four-divisional champion Jorge "Travieso" Arce for Saturday, September 20th in Los Mochis, Mexico.  Despite Gonzalez beating thirty-two years old, you can hardly say that he is past his prime.  A ring veteran for over fifteen years, Gonzalez has resurrected his career since stopping previously undefeated champion Abner Mares last August via a first round knockout.
For many, Gonzalez was only chosen to face Mares to keep the Golden Boy star busy until a fight against fellow southern California fighter Leo Santa Cruz could be made.  Gonzalez ruined the party with a left hook flush the chin that sent Mares and his team's dream crashing down to canvas. Mares beat the count but only to be met with more power punches that finished him off.  An immediate rematch was talked about before Mares skipped out on that claiming an injury.
Since then Gonzalez of Mexico City, who held the WBO bantamweight and WBC featherweight titles before, has been looking for that big-purse fight that will help solidify his and his family's future.  The obvious choice was Mares but since the Guadalajara-born, Hawaiian Gardens, CA-bred fighter has been giving him the run around, Gonzalez has moved on.  Last May he defended his title against Clive Atwell via a tenth round technical decision.
Gonzalez might have found exactly what he has been looking for now after going back and forth with none other than the popular Jorge "Travieso" Arce on Twitter.com.  Both mentioned in 140 characters or less that they would be more than happy to face each other, with Arce being the catalyst since he is looking for yet another title since capturing the WBO 108lb title in '98, the interim WBC 112lb title in '05, the interim WBA 115lb title in '08, the WBO 115lb title in '10 and the WBO 122lb title in '11 in his best fight of the last ten years when he stopped Puerto Rican Wilfredo Vazquez Jr in the 12th and final round in a great performance by the veteran Mexican slugger.
Arce is thirty-five years old.  He began boxing professional at the age of seventeen.  Never considered a technical fighter, let alone a boxer, Arce has won the adulation of the Mexican fight fans not only with his paint by the numbers Mexican aggressive style but his charismatic personality which has been featured extensively on Mexican TV.
This fight can't end right for Arce.
Brutally stopped by Nonito Donaire back in last 2012 in the third round, except a similar if not more brutal knockout by the hard hitting Gonzalez.
The one good thing that can happen out of this fight card is that there are talks for the two major Mexican networks, Televisa and Azteca, to broadcast the fight simultaneously which would be a first.
---