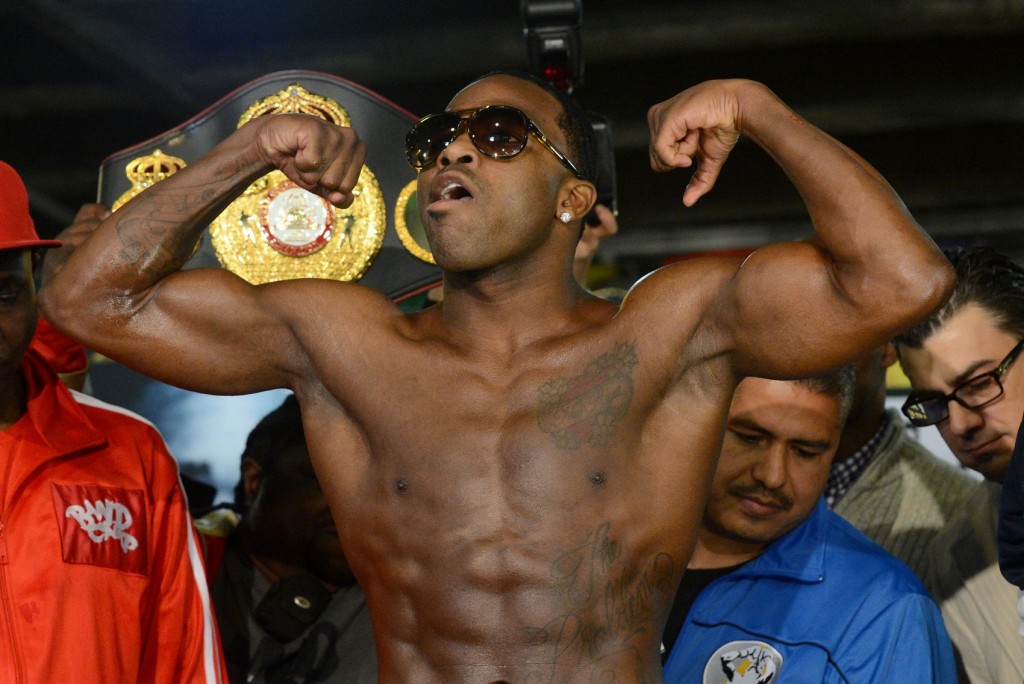 With the recent announcement of the mega fight between Floyd Mayweather Jr and Marcos Maidana set for Saturday, May 3rd, now the big story is what three or four fights will be broadcast the same night on Showtime PPV in support.  Many possible match ups have been mentioned but none have been made official by either Golden Boy or Mayweather Promotions.
One of the first fights that was mentioned that might be held that night was the WBC super featherweight title fight between current champion Takashi Miura and three-divisional world champion Abner Mares.  Mares has not fought since his August 2012 knockout loss against Jhonny Gonzalez while Miura is on a seven win streak including a unanimous decision over Mexican Sergio "Yeyo" Thompson to capture the 130-pound title and ninth round TKO over Dante Jardon last December 31st.  The move up to the super featherweight division would be an unprecedented one for Mares since he has never fought in that division and would be interesting to see if Mares 5'4 ½" frame could support the weight.  Despite how enticing the fight looks, Eric Gomez, head matchmaker for Golden Boy Promotions, earlier this week in San Diego during the Saul "Canelo" Alvarez 's open media work out put an end to the hearsay by announcing that the fight will not happen on May 3rd.
Former previously unbeaten and Mayweather Jr's "lil' bro" Adrien Broner has announced on his social media sites that he might follow Mayweather's advice and perform on the elder's next fight card.  Broner received the public advice days after his December 14th loss to Mayweather's next opponent, Marcos Maidana.  Broner had exercised his immediate rematch clause against Maidana but the Argentine refused giving the reason that the fight would happen on his terms.  Now we realize the reason was that he was holding off for the bigger meal ticket in Mayweather.
The man that was rumored to face Broner was none other than Brit Amir Khan. Khan is an important piece to the whole Mayweather-Maidana puzzle since he was the other candidate besides Marcos in the "Money" sweepstakes.  The stories of a possible Broner-Khan match up were quickly put to rest with the simple fact that the economics of the face off just didn't make sense.  Both Khan and Broner would expect multi-million dollar paydays to face each other and quite simply the budget of the event just cannot support it since it has to pay Mayweather at least $41.5 million big ones.
Khan might still be in the running to be part of the show since after making an official announcement mentioning his disappointment in the Mayweather camp for stringing him along, he put out a short list for possible opponents for a fight he is ready to announce within ten days.  On that list were IBF champion Shawn Porter, former two-division champ Paulie Malignaggi, IBF 140 lbs. champ Lamont Peterson and even Adrien Broner.  No word if the fight against any of these guys will land on that mega May date.
---