Boxing History: March 3, 1970 Ismael Laguna KO 10 Mando Ramos, Los Angeles. Wins World Lightweight Title.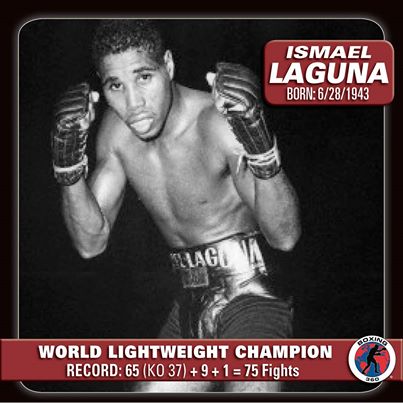 Ismael Laguna, one of a family of nine, was born in a fishing village called Santa Isabel, near Colon, Panama on 28 June 1943.
Known as "El Tigre Colonense", Laguna was the Panamanian Featherweight Champion from 1962-63. He later was the World Lightweight Champion in 1965 and later regained the belt in 1970, but he was stripped of his WBC title prior to losing the WBA Title to Ken Buchanan.
Laguna also lost 15 round decisions in two other bids to regain his lightweight title, in 1967 against Carlos Ortiz, and in 1971 to Ken Buchanan. He retired after the loss to Buchanan in 1971.
Panamanian Featherweight Champion (1962-63)
World Lightweight Champion (1965)
World Lightweight Champion (1970)
Inducted into the International Boxing Hall of Fame (2001).
Inducted into the World Boxing Hall of Fame (1999).
— with Sagar Mane Patil.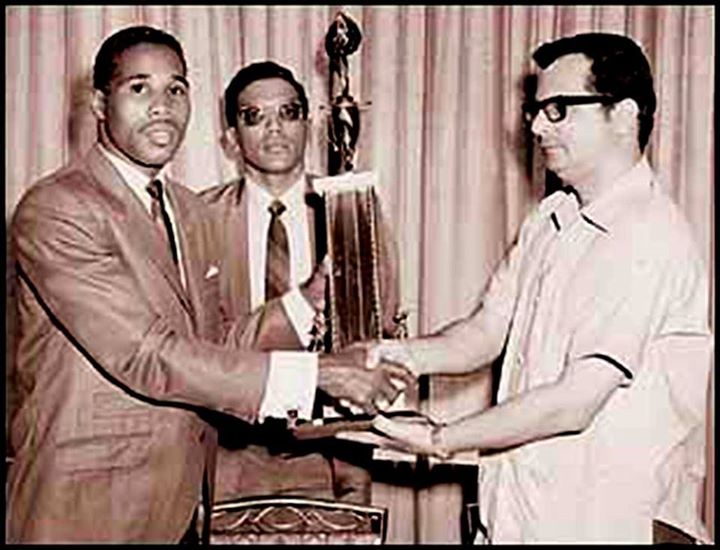 "El Tigre de Santa Isabel" Ismael Laguna. fue dos veces Campeón Mundial de Peso Ligero
---