Today in Boxing History: June 3, 1959
Joe "Old Bones" Brown KO 9 Paolo Rosi, Washington, D.C.
Retains World Lightweight Title.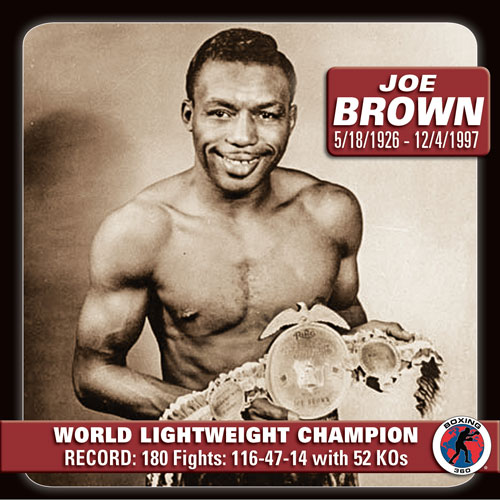 World Lightweight Champion, Aug 24, 1956–Apr 21, 1962

This will be Brown's seventh defense in little more than two years, and his 100th professional fight in 13 years of campaigning. Before that he was the Navy's lightweight champion during World War II, winning 16 fights between seven landings in the Pacific.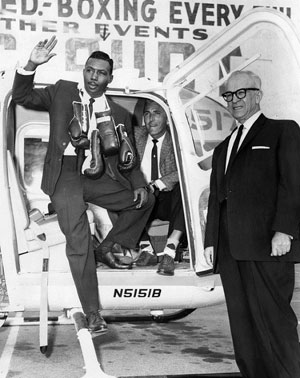 England's celebrated former heavyweight contender, Sir Henry Cooper once said of 'Old Bones' "there was little pride left in his later performances as he tried to compensate for all of the hungry years when he was forced to fight for peanuts". Later, after his fighting career had ended, Brown trained fighters for a number of years in New Orleans. He passed away on December 4th 1997 at age 71. He was inducted into the International Boxing Hall of Fame in 1996. His career stands at 116-47-14 with 52 KO's.
---