Boxing History: June 7, 1946 Willie Pep KO 12 Sal Bartolo, Madison Square Garden, NYC. Retains World Featherweight Title.
For ten of the first eleven rounds, Pep made Bartolo, a natural conter-puncher, come at him. Pep fighting at long range effectively, hit him with long jabs and combinations. Bartolo attempted to get inside, and work Pep's body; and was only able to succeed at that, during the 5th round.
The "Will o' the Wisp" from Hartford started in a cautious manner, showing respect for Bartolo, but later turned on the juice and stopped the Bostonian at 2:41 of the 12th round.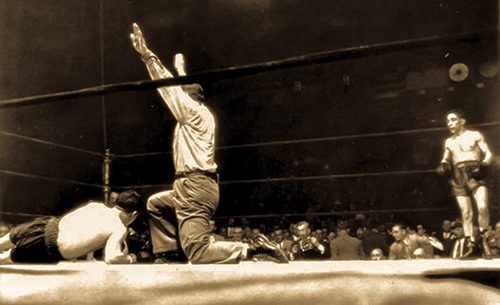 Became a prominent referee and a deputy boxing commissioner for the state of Connecticut.
---