Our very own Joel Diaz, Jr had a big weekend, taking out Guillermo Sanchez in two rounds. He looked solid, trying out new techniques from his trainer Abel Sanchez.
Diaz is a kid we have great confidence in and the results speak for themselves. On Doghouseboxing.com, Ken Hissner takes a look at the fight.
http://doghouseboxing.com/Ken/Hissner072012.htm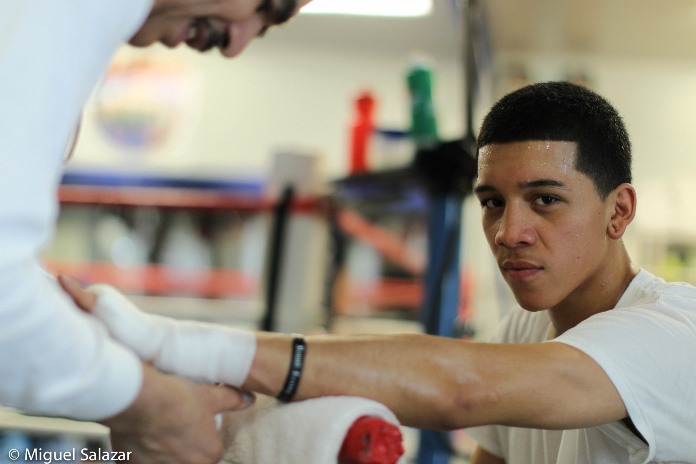 The chemistry between trainer Abel Sanchez and Joel is palpable. Under Sanchez' tutleage in Big Bear, CA, Joel has become a multi-faceted fighter. There is now nuance to his game, adjustments, and more than just pure power. The BoxingVoice.com caught up with trainer Sanchez just after the bout to discuss Joel and his other fighter, WBA middleweight champion Gennady Golovkin.
Trainer Abel Sanchez discusses Joel Diaz, Jr
Its exciting to us that Joel is coming along so well and more than that, the media is taking notice. Thank you all.
---