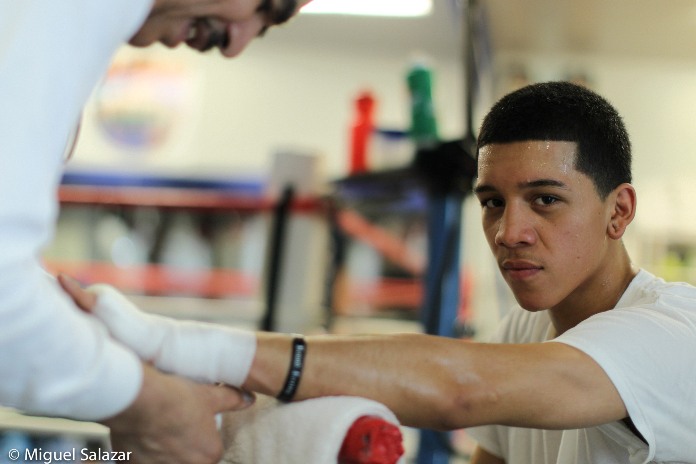 David Hopper of 8CN got a chance to speak with Joel Diaz Jr. (8-0, 7 KOs). The super featherweight will fight Yogli Herrera (22-14, 15 KOs) on April 28.
DH: Tell me about yourself.
JD: Where do we begin? [laughs]. I've been boxing since I was 9. I wanted to take it to a serious route so I joined the pro leagues. I had 95 amateur fights – 85 wins, 10 losses. Now as a professional I'm 8-0. I live in Palmdale (Calif.). I lived in Los Angeles and moved to Palmdale after I started boxing. I've been moving around everywhere now and I'm finally finding the place where I fit in now, where I'm most comfortable, right here in Big Bear,Calif.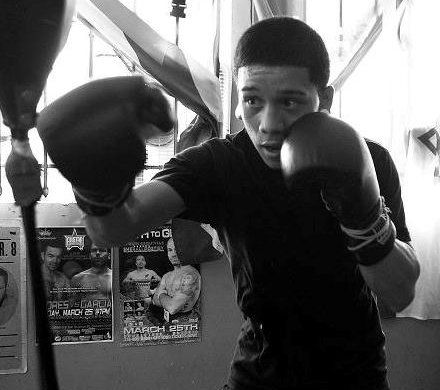 DH: What's it like working with your trainer, Able Sanchez?
JD: It's been great. It's been really great. Able has been keeping me on my feet. He's been teaching me a lot of things, a lot of things that I didn't know. But I guess that's what training is supposed to be like. He found all my flaws and all my mistakes and all that good stuff I guess and he's turning it in to something good. He's a really good trainer and I'm hoping to stay here for as long as I can. It's like a home now.
DH: What's the transition from amateur to pro been like?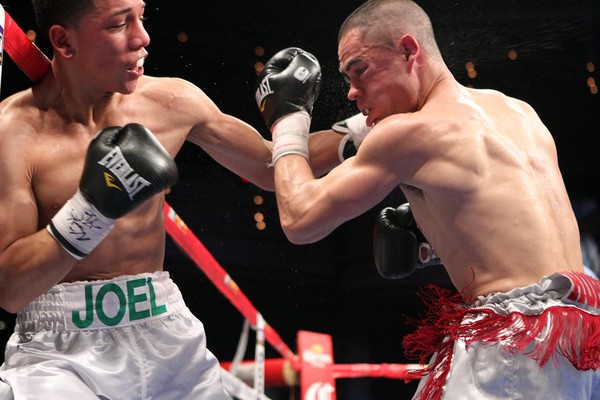 JD: It's better. It's way better than amateur. I guess amateur you're still a kid. Pro is where the big dogs are at. Everything is much different from the hits to the training, without the headgear, and all that good stuff. You can take your time. You don't have a minute, you don't got a minute and thirty seconds, two minutes. You got the whole three minutes from six to 12 rounds. Take your time, that's what Able has been telling me. If a knockout comes then it's going to come. We're training for whatever comes our way. Continue Reading…
---