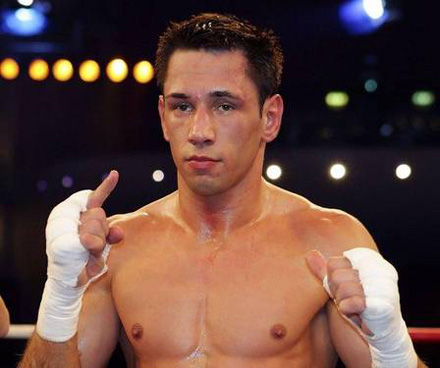 The König Pilsener Arena, Oberhausen, Germany
Felix Sturm (37-2-2) vs. Daniel Geale (27-1)
Boxing360's Pick: For a second we thought Felix Sturm was getting old. Then he beat the hell out of Sebastian Zbik, a fighter expected to give him a ton of trouble.
Daniel Geale is that Rocky-type of fighter who guts his way into a world title. He's done well for himself, defending twice and now unifying with Sturm.  In boxing, that's as good as it gets.
From a style standpoint, Sturm is all wrong for Geale. he moves well, jabs hard and is at home for this one. Geale is aggressive but defensively leaves a lot to be desired.
We like Geale to push this one to the limit with a ton of punches but ultimately it will be Sturm whose hand is raised in a decision win.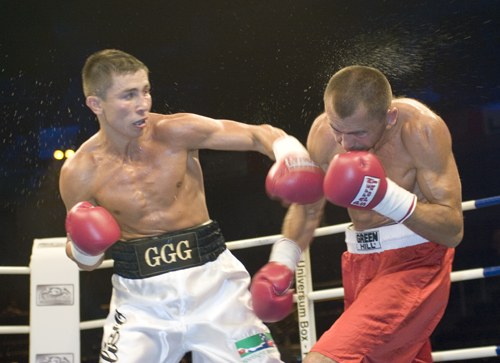 The Turning Stone Casino, Verona, NY
HBO
Gennady Golovkin (23-0) vs. Grzegorz Proksa (28-1)
Boxing360's pick: Gennady Golovkin is the real thing. A long amateur career, devastating power in both hands, an experienced trainer in Abel Sanchez, he has it all.
Grzegorz Proksa is an exciting fighter, too. He can punch and move. But its Golovkin everyone is talking about. Maybe it's because he hasn't lost to the likes of Kerry Hope. Maybe it's his two-fisted assault of Kasim Ouma that turned heads.
Or maybe it is the when boxing fans see the real deal, they just know.
Golovkin by sixth round knockout.
Serhiy Dzinziruk (37-1) vs. Jonathan Gonzalez (15-0)
Boxing360's Pick: A classic crossroads battle that puts former champ Dzinziruk in with young contender Gonzalez. Dzinziruk doesn't have a lot of power to keep Gonzalez off him. He'll have to rely on his boxing skills to pull out a decision. Gonzalez is a solid prospect but he fades a little. At 15 fights, it is hard to say if he is ready for this step up.
Dzinziruk by decision.
---