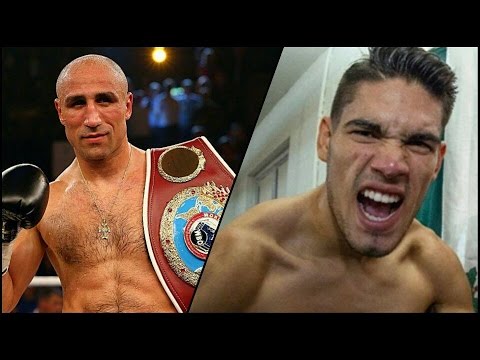 WBO Super Middleweight Champion of the world 'King' Arthur Abraham  (44-4, 29 KOs) of Germany will take on his mandatory challenger Gilberto Ramirez  (33-0, 24 KOs) of Mexico this Saturday. The bout will take place on the televised portion of the HBO PPV headliner featuring the third bout between 8 division world champion Manny Pacquiao and 2 division world champion. The bout is scheduled for 12 rounds with Top Rank promoting the event. The site of the card will be the at the MGM Grand in Las Vegas.
This will be the Las Vegas debut for Abraham. A fact that he has publicly stated he is excited about. This is even bigger by the fact that the fight will be on the same card as Pacquiao. Ramirez has fought on multiple shows in Las Vegas but never one with the stakes so high for him. Ramirez is actually the favorite to defeat and dethrone Abraham per multiple sportsbooks. A big reason for this is that Abraham has really been in some tough fights over the last decade. Ramirez on the other hand is quite fresh and more than a decade younger than Abraham.
Abraham has fought in the U.S. three times winning once and losing twice. He will really have to turn the clock back  to even up those numbers against Ramirez. Age aside, Ramiirez has a major height and reach advantage over Abraham. Ramirez also is a very good inside fighter which is where Abraham would appear to be able to do his best work. It seems to be an uphill battle for Abraham heading into his fight with Ramirez. The experience of Abraham should not be forgotten. We really don't know how Ramiez will react should the fight  go into the later rounds. A large majority feel he will step up and act like someone who is ready to be a world champion. We shall find out Saturday if this is a changing of the guard or will the king maintain his thrown.
---