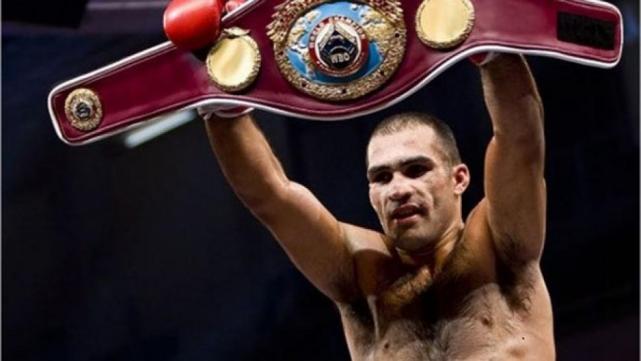 IBF cruiserweight world champion Víctor Ramírez (22-2, 17 KOs) will make the first defense of his title tonight in his native Argentina. His opponent will be upset specialist IBF #14 ranked Ovill McKenzie (25-12, 13 KOs) of the United Kingdom. Ramirez was originally slated to face the absolute IBF world champion Yoan Hernandez. Ramirez was placed as the full champion from his previous interim champion status when Hernandez due to injury was unable to defend his title. Hernandez has a had a series of injuries the last few years causing postponements of his fights. Ramírez will be the only world title fight scheduled for tonight so he will have center stage all to himself. Argentina TyC Sports will broadcast the event.
It has been quite a ride for Ramírez the past 6 years. He won the world title in his native Argentina against tough Ukranian Ali Ismailov. In his very first defense Ramírez would lose his title to a young Marco Huck in the latter's resident Germany. Ramírez would retire from boxing following the loss to Huck. He would then return 4 years later to pursue his question of becoming a world champion once again. In his last fight versus former world champion Ola Afolabi he really showed his class. Ramírez would gut out a tough win over Afolabi winning the interim IBF title which has since turned into the absolute title.
Ramírez will have to be at his best versus McKenzie who has proven on more than one occasion that he is much better than his record indicates. McKenzie's biggest win was a knockout of former cruiserweight world champion Enzo Maccarinelli. Ramírez does not want history to repeat itself of him losing his title in his first defense. This version of Ramírez seems a much more complete fighter. He seems a lot more focused as well. Huck recently lost his version of the world title of another sanctioning body. Ramírez now sees himself on the verge of being recognized as the top cruiserweight in the world. This would be quite an accomplishment for a fighter following a four year retirement from boxing. It is probably safe to say Ramírez is happy he returned to boxing.
---