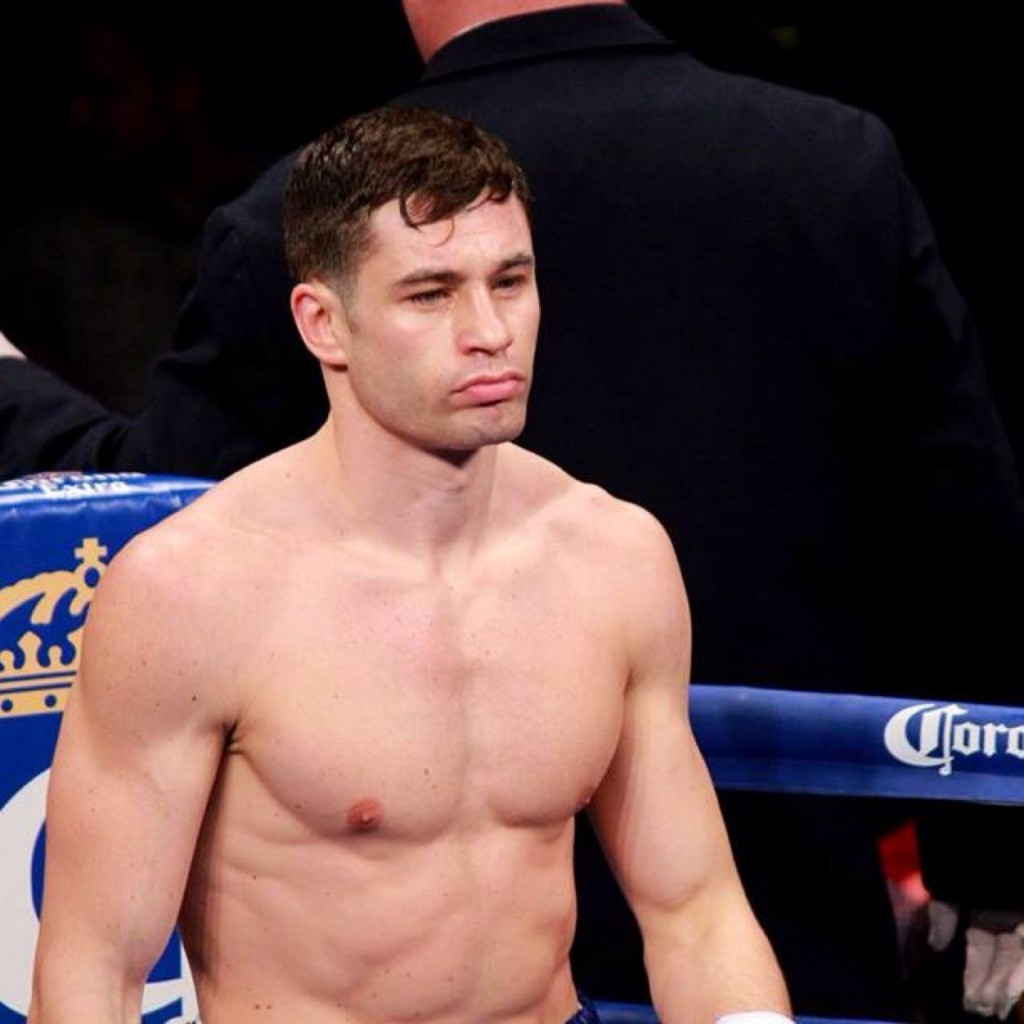 Former world champion Chris Algieri  (20-1, 8 KOs) enters his fight vs former champ Amir Khan (30-3, 19 KOs) this Saturday a decisive underdog. This is nothing new for Algieri who is in his third consecutive fight where the odds were against him to win. Algieri has a true fighter's heart and feels that he can pull off the upset over Khan. The truth is all the pressure is on Khan. He is the one in pursuit of a mega showdown with Pound for Pound unbeaten King Floyd Mayweather Jr. A lackluster victory let alone a loss could ruin those plans.
It was just early 2014 that Algieri was headlining on ESPN2 Friday Night Fights. Algieri's career took a major turn when he took on WBO junior welterweight world champion Ruslan Provodnikov nearly a year ago. The bout started off really bad for Algieri who was down twice in round one. He also had a badly swollen right eye to deal with and there was still a possible 11 rounds to go. In a remarkable display of determination Algieri would rebound to control the action for the most part from there on out in route to winning a split decision. Prior to that fight there was talk of Provodnikov being next in line to fight superstar Manny Pacquiao. The new champ Algieri was quickly inserted over Provodnikov. The fight would be promoted for the better part of 5 months giving Algieri major exposure he had never had before. Algieri seemed to take it in stride but the actual fight was another story. Pacquaio would completely dominate the fight dropping Algieri six times and go on to win by unanimous decision.
Algieri's name wasn't mentioned much following the Pacquiao fight until speculation that he would be in the running to fight Khan. Once the fight was made official many criticized Khan for fighting Algieri instead of United Kingdom domestic unbeaten rival and world champion Kell Brook. Khan is pretty much in a no win situation coming into his fight with Algieri.  If Khan knocks out Algieri it's not likely to impress the majority. Algieri will enter the bout with no pressure on him at all as the expectations are very low for him to even be competitive in his fight with Khan let alone victorious. This can be dangerous for Khan who could find himself pressing to get the stoppage on Algieri. It can be a difficult task trying to knockout someone like Algieri as Pacquiao himself found out. A loss doesn't set Algieri back at all as he can still come back and rebuild. However, an upset of Khan would line him up for another major fight.
---