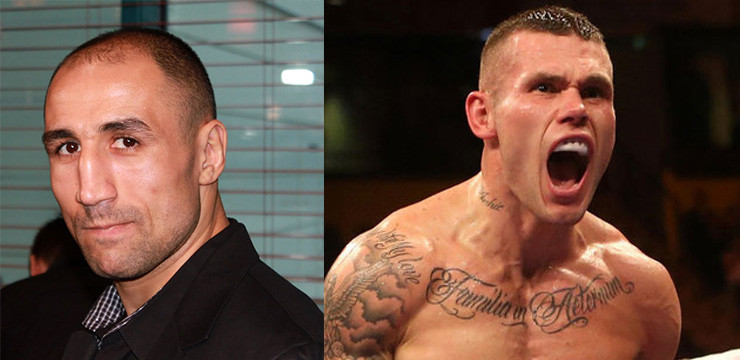 WBO Super middleweight world champion Arthur Abraham (43-4 , 29KOs) of Germany will make his next world title defense November 21st. His opponent will be former multi-world title challenger Martin Murray  (32-2-1 , 15KOs) of the United Kingdom. The bout will take place at the Tui Arena in Hannover, Niedersachsen, Germany. Abraham will be making his 5th defense of his second reign as WBO Super middleweight champion. This will be Murray's 4th chance at a world title. The previous three challenges were at 160 pounds.
Abraham recently closed out his 4 bout series with ex-champ Robert Stieglitz. Abraham won three of the four bouts. He also had back to back fights with Murrays countryman Paul Smith winning both matches. It was an interesting selection of Murray as his next opponent given Murray's history of fighting very tough in world title fights. It's a credit to Abraham that he would take on such a  challenge given that Murray is not a mandatory challenger.
Murray suffered a one sided beating last year in his challenge against top world middleweight champion Gennady Golovkin. Murray extended Golovkin further than anyone has. However, It did come at a very painful cost as he was stopped in round 11 after a very bad pounding. Murray has since moved up to 168 pounds and won three straight fights against lower level competition.
Some may feel that Abraham's team thinks that Murray has not completely recovered from his fight with Golovkin. This could very well be the case as Abraham will be his first real test since the Golovkin fight. If Murray does not have any lingering effects from the Golovkin fight then Abraham could be in for a long night. Abraham like Murray was a longtime middleweight. In fact his career first took a backwards step when he stepped up to super middleweight for the super six super middlweight tournament some years back. This fight appears to be an evenly matched fight regardless of it being in Germany. The styles matchup very nicely. The fans could indeed come out to be the winners come fight night.
---