Boxing History: September 30, 1961 Benny (Kid) Paret W 15 Emile Griffith, NYC. Regains World Welterweight Title.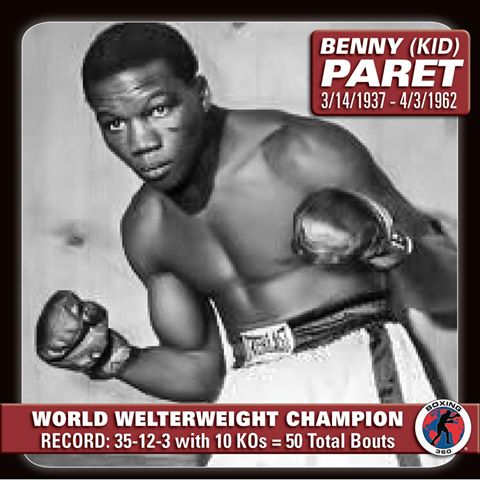 Benny "the Kid" Paret, born Bernardo Paret (March 14, 1937 – April 3, 1962), born in Santa Clara, Cuba, was a Cuban welterweight boxer. Paret won the world welterweight title twice in the early 1960s and died in 1962 following an unsuccessful attempt to defend the crown in what is considered to be the first ring death witnessed by a national television audience.
Paret had a lifetime record of 35 wins (10 knockouts), 12 losses and 3 draws.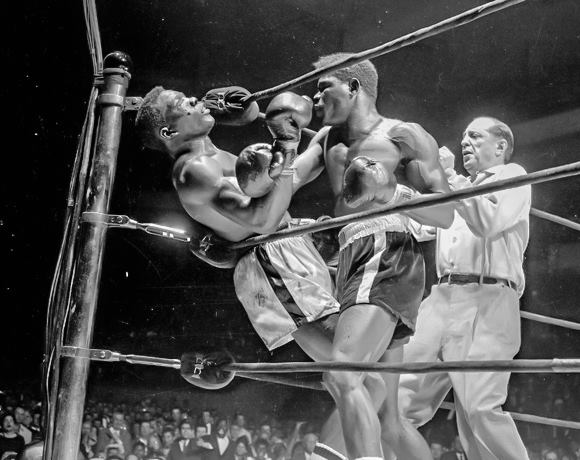 September 30, 1961 Benny (Kid) Paret W 15 Emile Griffith, NYC. Paret regains World Welterweight Title
---