One country's indefinite suspension for making British boxing look bad is another country's gain. On Wednesday, the British Boxing Board handed Dereck Chisora an indefinite suspension for his slap of Vitali Klitschko and the brawl with David Haye afterwards. Bad for British heavyweight boxing. Great for US.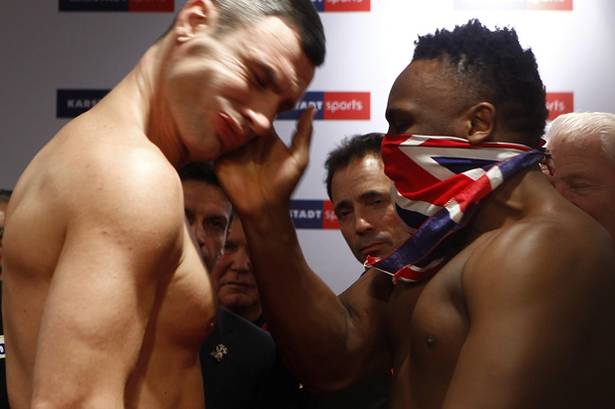 In the heavyweight division, there are the giant Klitschko Brothers and everyone else. The division has become something of a running joke. But when you look deeper, the problem is not the lack of talent but the fact that everyone wants the Klitschko cash-out bout instead of each other. With Chisora unable to fight in the UK indefinitely, which likely means he won't be getting another Klitschko fight any time soon, the door is open for some great fights.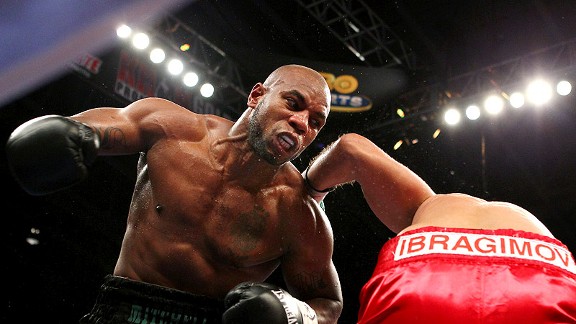 How great would a Seth Mitchell vs. Chisora fight be? Mitchell is Golden Boy's top heavyweight prospect and in some eyes, the best US hope of winning a title. He is inexperienced but he hits hard, seems to be able to take a punch, and is going to need a challenge that Chisora can bring if he is going to go to the next level.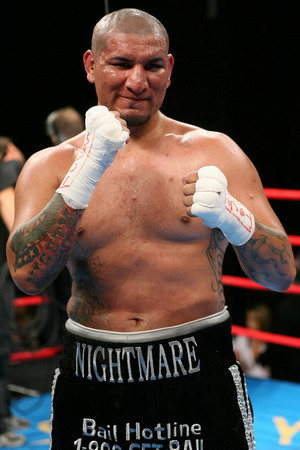 The trash talk alone in a Chris Arreola vs. Dereck Chisora press conference is reason enough to make this fight. Add in that both fighters will get after each other once the bell rings and you have a fight for the ages. And if "Dell Boy" Chisora gets out of line, you can call the cops on him and then get him bail on the front of Arreola's trunks.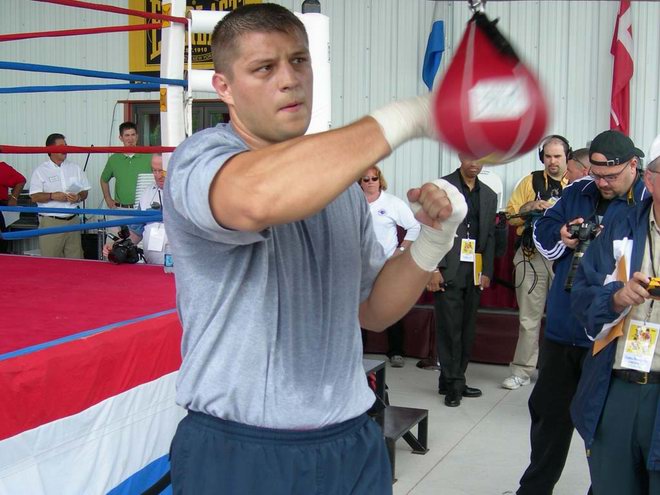 If there is a heavyweight who has consistently given us tough, exciting fights in recent years, it is Sergei Liakhovich. This tough guy has stood in with some of the best punchers in recent years and taken it like a man. With Kathy Duva's new NBC series taking off, Chisora-Liakhovich would be the kind of scrap that could get mainstream America excited to see big men again. And as the glamour division goes, so does boxing.
If there is one bout we'd all like to see a rematch of it is not Vitali Klitschko vs. Dereck Chisora but the fight that came after.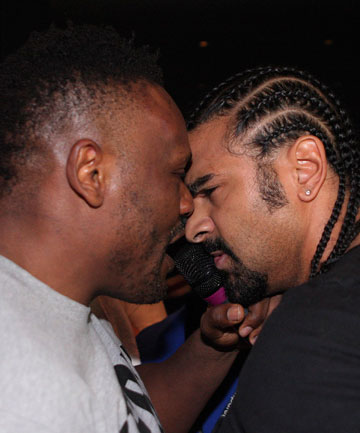 How is this fight not happening? Haye vs. Chisora would be off the chain. It has back story, elements of redemption and pride of country. Best of all, the fight has two guys of equal size in the heavyweight division who absolutely hate each other.
Thank you, England. Your loss is hopefully our gain.
What do you think, fight fans? Which fight would you like to see "Dell Boy" in?
---