Boxing History: April 19, 2003 Floyd Mayweather W 12 Victoriano Sosa, Fresno, CA.
Floyd Mayweather retains World Lightweight Title.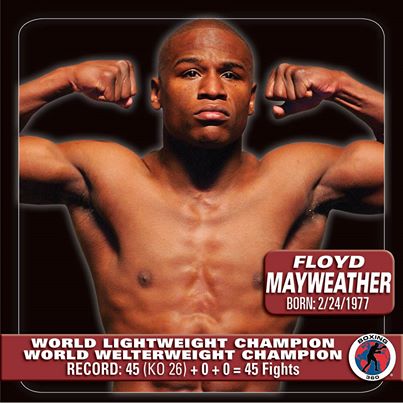 Referee: Raúl Caíz | Judge: Chuck Hassett 118-110 | Judge: Lou Filippo 119-109 | Judge: Jack Woodburn 118-110.
Mayweather turned professional on October 11, 1996. As a pro, Mayweather continued to win at an astonishing rate. With his father serving as both manager and trainer, he won several easy bouts during his first two years, which he capped off by capturing his first world title, the WBC junior lightweight championship.
His career greatly accelerated even more beginning in 2000, when Mayweather embarked on a seven-year stretch that had many fight fans talking about him as one of the sport's all-time greats.
During this period, he moved up in weight class four times, taking home Ring magazine and WBC lightweight titles in 2001, the WBC super lightweight title in 2005, and Ring magazine and WBC welterweight titles in 2006. In 2007 he defeated Oscar De La Hoya for the WBC super welterweight crown.
His success garnered increased earnings. In 2010 he was the third highest-paid American athlete, with income of more than $60 million for the year. In a sport built on bravado, he has proven to be one of boxing's most polarizing figures.
"My goal has always been to be one of the best fighters who ever lived," Mayweather has said. "My career and legacy are very important to me."
So is his crossover appeal. In recent years Mayweather has brought his star power to television.
In the buildup to his much-anticipated 2007 match with De La Hoya, Mayweather took center stage in the four-part HBO documentary 24/7, which led to new pay-per-view and live-gate records. Later that year he appeared as a contestant on ABC Television's Dancing with the Stars.
In May 2013, Mayweather made headlines when he won a 12-round bout against Robert Guerrero in a unanimous decision at the MGM Grand Garden Arena in Las Vegas, taking the WBC welterweight title.
Mayweather, who is the father of four children (two sons and two daughters), resides in Las Vegas.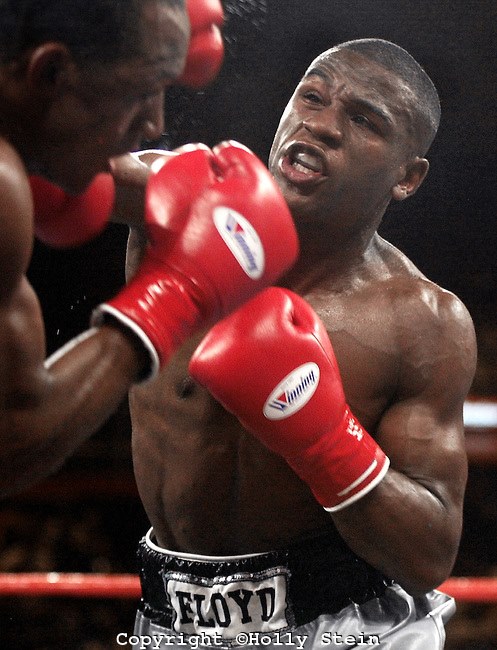 ---