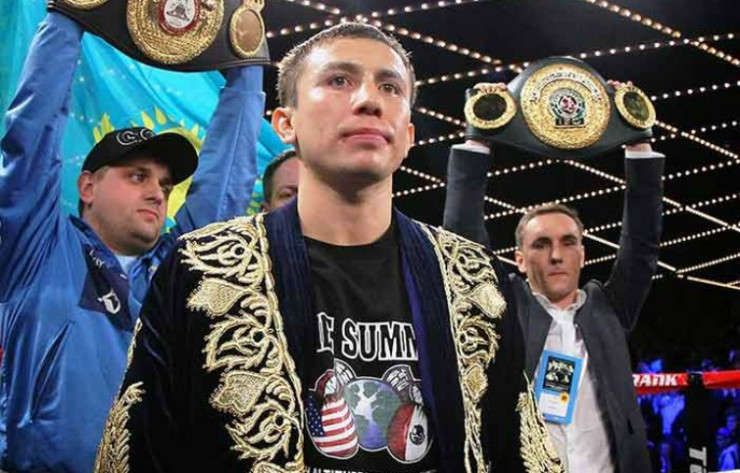 WBA/IBF middleweight world champion Gennady  "GGG" Golovkin (34-0, 31 KOs) will continue his pursuit of history this Saturday. Golovkin is in current pursuit of world middleweight title defenses which is help by Bernard Hopkins of 20. Golovkin currently has 15 which could be 16 with a successful defense against  IBF mandatory challenger Dominic Wade (18-0, 12 KOs). The main event bout will take place at the  Forum in Inglewood, California. The show will be promoted by Tom Brown (TGB Promotions), Gennady Golovkin (GGG Promotions), Tom Loeffler (K2 Promotions) and aired live on HBO.
The talk on the social medias have been about a showdown between Golovkin and current WBC middleweight world champion Saul  "Canelo" Alvarez. It almost seems at times that Wade is a bit forgotten. He is about 10 years younger than Golovkin and is undefeated. He has seemed very confident throughout the promotion. He is a huge underdog and for good reason. He has not fought anywhere near the level of a Golovkin.
Golovkin is not taking any chances and has been nothing but respectful to Wade throughout the promotion of the fight. He knows that he was once in Wade's position looking for the big breakout opportunity. There really is no telling of when or if a showdown with Alvarez will happen. Golovkin in the meantime has continued to stay very active defending his world titles. His current pace has him to course to break Hopkins record in 2018 if he wins out. The rate he is going it appears that he will be in the history books in the next few years.
---