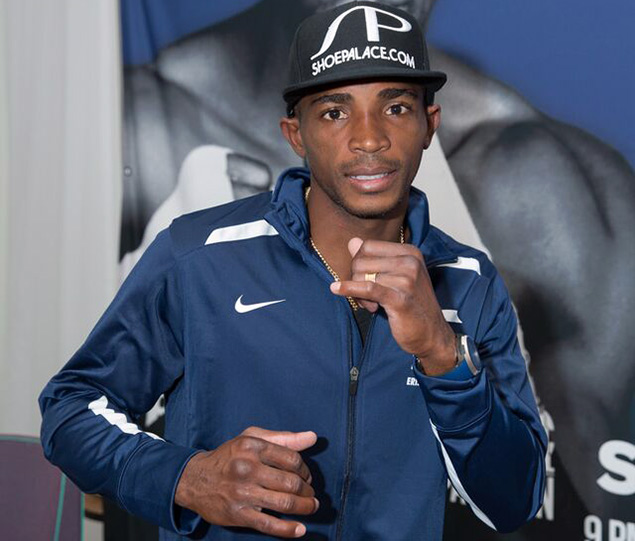 WBA super welterweight champion Erislandy Lara (20-2-2, 12 KOs) will defend his title against former two- time world title challenger Delvin Rodriguez (28-7-4, 16 KOs) this Saturday. Lara is expected to have very little trouble with Rodriguez as the odds are heavily favored for Lara retaining his title. Boxing is a very tricky sport and one should not be too overconfident with an opponent as this can sometimes lead to surprising upset. Rodriguez knows that this could be his last chance at a world title so he will for sure give it his all. That being said, should Lara defeat Rodriguez as expected then his next fight is what will become a topic of interest.
Timing has a lot to do with how fights end up being made in boxing. This could very well be the case for Lara as well. Lara has made it no secret that he would be more than willing to step up in weight to fight rising superstar Gennady "GGG" Golovkin. Golovkin had hoped to be fighting WBC middleweight champion or Saul "Canelo" Alvarez but both of the fighters appear to be closer to fighting each other rather than Golovkin anytime soon. This leaves Golovkin with a limited amount of opponents that the public would see as any kind of threat to him entering the fight. Public Interest is important as it can affect the television ratings. Lara brings an intrigue to the fight as he has never been stopped and both of his losses to Paul Williams and Saul Alvarez were considered at least debatable. Lara is also very difficult to corner. Golovkin has shown thus far that he can cut the ring off on most but Lara would truly test him in that area.
The fight would also be good timing for both guys. Golovkin just fought a slick southpaw in Willie Monroe Jr. and Lara is fighting the right handed Delvin Rodriguez this Saturday. Assuming Lara wins and comes out injury free a September showdown would seem logical if television dates were available for both guys in terms of a proper time frame to prepare. Golvkin was hit a lot by Monroe Jr. leading one to think that Lara could have the same success if not more. Punching power is no contest as Golovkin clearly has the edge. The fight seems like it would come down to if Golovkin could trap Lara long enough to inflict the necessary damage to get the stoppage or decision him convincingly. The other question is if Lara could stay out of harm's way over the course of 12 rounds to decision Golovkin. This is the kind of intrigue that have many wanting to see the matchup.
---