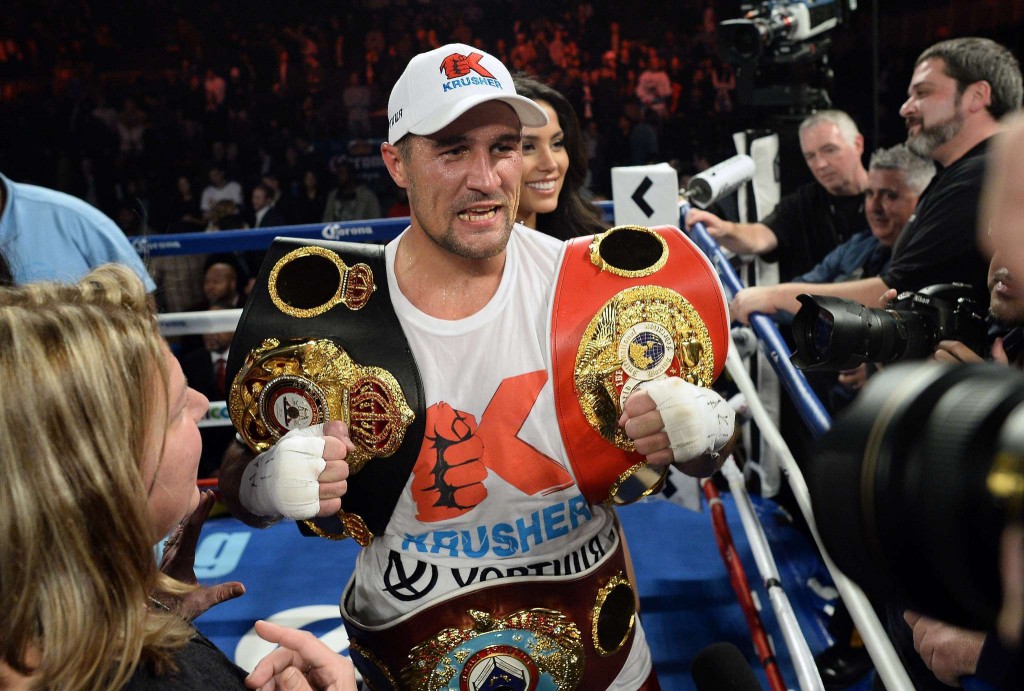 WBO,IBF, & WBA Super Light heavyweight champion Sergey Kovalev  (26-0-1, 23 KOs) will be the center of attention this Saturday when he faces former WBC Light Heavyweight champion Jean Pascal. The two will meet at the Bell Center in Montreal, Quebec, Canada and televised by HBO. There has been major hype for weeks about this past weekend's inaugural Premier Boxing Champions (PBC) on NBC show. This build up kind of left the Kovalev-Pascal fight a bit forgotten. Now that its just days away the buzz about the fight has started up again.
Kovalev is fresh off of his dominating unification victory Bernard Hopkins this past December. Kovalev set the tone early by dropping Hopkins in round one. He followed a very well orchestrated game plan in route to the unanimous decision victory. Kovalev could have easily settled for an easier non mandatory defense in his next fight but instead sought out the toughest available challenge which is Pascal. Pascal is a huge draw in Montreal so there will be thousands of screaming fans in support for him. Nothing new for Kovalev. He won his WBO world title on the road in the UK, home  of the unbeaten world champion Nathan Cleverly who Kovalev destroyed in less than 4 rounds.
What is really going to be interesting in this fight is the battle of the chins. Kovalev enters the bout as the assumed better puncher.  He has the second best knockout ratio percentage amongst active world champions. World champion Gennady Golovkin is number one. Though Pascal has two defeats he has never been stopped or down as a pro. Keep in mind that Pascal has fought some very tough competition as pro. Arguably better than that of Kovalev if you go by the numbers. Who is to say that Pascal cannot hurt Kovlev as much as Kovalev can hurt him? Pascal did have the ironed chinned Hopkins down twice in their first fight. At the very least Pascal does have respectful power. He also has shown a decent set of whiskers. He took some good shots from Carl Froch in his initial world title title challenge where he lost by decision. Kovalev really has not faced a serious puncher of yet to rate where his chin is.
Pascal is very difficult to hit clean because of his constant movement. Kovalev showed in the Hopkins fight that he has alot of patience. Though Hopkins is a totally different fighter than Pascal it will take a lot of patience to properly cut the ring off in order to consistently score on Pascal's head or body. Though so much is made of Kovalev's punching power he showed in the Hopkins' fight that he has quite the defense. When Hopkins did try and score on Kovalev it was Kovalev's defense that shut down Hopkins' offense. You add this airtight defense to go along with the powerfully explosive offense Kovelev has and it could spell a tough Saturday night for Pascal.
---