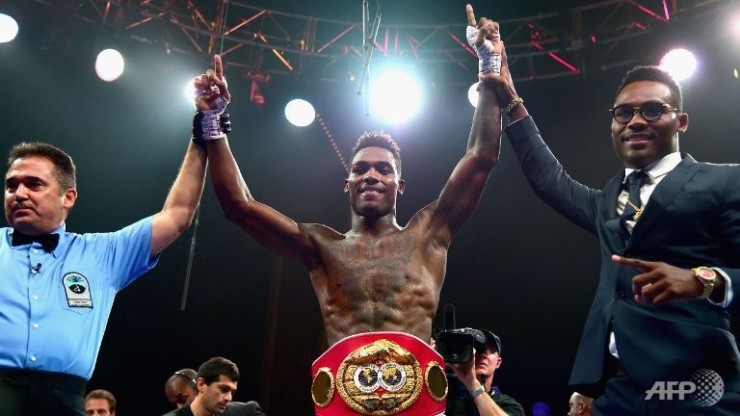 Unbeaten IBF junior middleweight champion of the world Jermall Charlo (22-0, 17KOs) of Houston, Texas will make the first defense of his title this Saturday. Charlo will defend versus world ranked contender Wilky Campfort (21-1, 17KOs) of Ft. Lauderdale, Florida. The bout will be a main event to be aired on NBC. The event will be another installment of famed advisor Al Haymon's Premiere Boxing Champions series.
Charlo entered his last bout this past September a heavy favorite to dethrone then world champion Cornelius Bundrage. Charlo defeating Bundrage was really not so surprising but the way he did it was. Charlo had Bundrage down in the first, second, and third round twice were he ended matters. It was a thrilling world title winning victory for Charlo who put the junior middleweight division on notice to say the very least.
Charlo's opponent Campfort matches up with him in physically in stature but has not faced anyone of Charlo's class. He does seem to be durable and should give Charlo some good rounds of work. Charlo will  be a few short hours away from his native Houston. His knockout of Bundrage was aired live on national television so this Saturday's fight could be an opportunity to evaluate his drawing power.
Jermall has been linked to his twin brother Jermell pretty much his entire career. His winning the world title in the manner that he did has kind of giving him a little separation in terms of the spotlight.  His brother is not far away being the number one ranked contender for a separate sanctioning body in the same weight class. The moment for now belongs' to Jermall. He can really make the most of it by delivering another electric performance like he did in his world title winning effort.
---