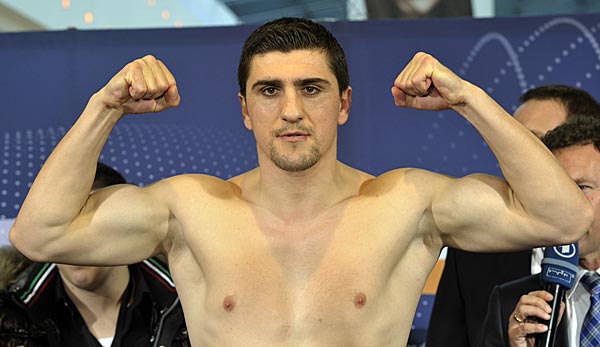 WBO cruiserweight champion Marco "Käpt'n" Huck  (38-2-1, 26KOs) of Germany was scheduled to make his U.S. debut this past June. He will now instead fight this Friday at the Prudential Center in Newark, New Jersey.  His original opponent will remain the same in unbeaten WBO #1 ranked Krzysztof Glowacki  (24-0, 15KOs) of Poland. The bout will be on the undercard of the main event of Antonio Tarver vs. Steve Cunningham. Ironically it was Cunningham who handed Huck his first professional loss.
The bout will be a part of Al Haymon's "Premier Boxing Champions" series (PBC). There has been no official word that Huck has signed with Haymon but the fact that he is fighting on the series leads one to think that they are possibly at least discussing it. It would seem to make sense for Huck. He was a decent ratings draw in Germany but is fairly unknown except to the harder core boxing viewers in the U.S. for the most part. Fighting consistently on the series would be to his benefit to build himself a following stateside. Huck has a very pleasing fight style and wouldn't be surprising at all if he was to become a television favorite over a period of time.
Huck is use to fighting in front of large filled arenas so this will be new to him as that's not likely to be the case for him this Friday. His opponent Glowacki will likely have the majority of the fans in support as there is a large polish population in the surrounding area of the fight venue. Huck has made no secret that his goal is to win the heavyweight championship of the world. He came up just short in his first attempt against then world heavyweight champion Alexnder Povetkin a few years back. WBC heavyweight champion Deontay Wilder is advised by Haymon so perhaps Huck could be in the mix for a future opportunity should Wilder still be champion . An impressive win by Huck on Friday could be a nice building block for bigger things to come for him in the U.S.
---