Boxing History: June 8, 2002 Lennox Lewis KO 8 Mike Tyson, Memphis, TN.
Retains World Heavyweight Title.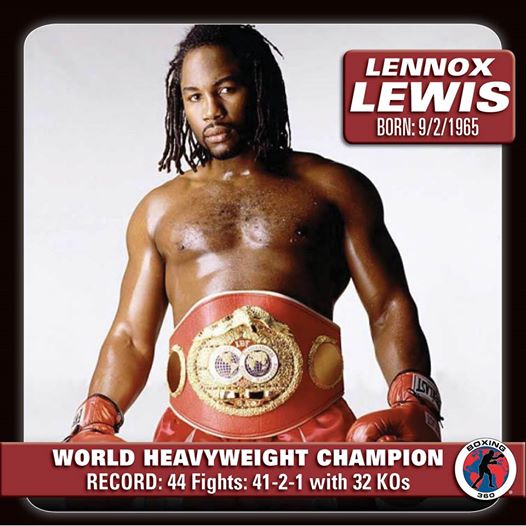 Lennox Claudius Lewis, CM, CBE (born 2 September 1965) holds dual British and Canadian citizenship. As an amateur he won gold representing Canada at the 1988 Olympic Games after defeating future heavyweight champion Riddick Bowe in the final. Lewis is regarded by many as one of the greatest heavyweight boxers of all time.
Lewis turned professional in 1989, winning his first 21 fights before he knocked out Donovan Ruddock in 1992 to take over the number one position in the World Boxing Council (WBC) rankings. He was declared WBC heavyweight champion in December 1992 after Riddick Bowe was stripped of the title. Lewis lost the title to Oliver McCall in 1994 but defeated McCall in a rematch to win the vacant WBC title in 1997. He defended the title four times before becoming the Lineal Champion when he beat Shannon Briggs by knockout in 1998. He became undisputed champion when he defeated Evander Holyfield in November 1999. After defeating Mike Tyson by knockout in 2002 and stopping Vitali Klitschko in 2003, Lennox Lewis retired from boxing in 2004.
Lewis is 6 feet 5 inches (196 centimetres) tall and has an 84-inch (213 cm) reach. During his boxing prime, he weighed about 245 pounds (111 kg). Lewis often referred to himself as "the pugilist specialist." Lewis is rated by BoxRec as the number one pound-for-pound best British boxer of all time.
Lewis was a top-five world heavyweight. He defeated former WBA heavyweight champion Mike Weaver, 1984 Olympic Gold medalist Tyrell Biggs, former world cruiserweight title holders Glenn McCrory and Osvaldo Ocasio, and journeymen Levi Billups and Mike Dixon.
Upon retiring from boxing, Lewis moved to Miami Beach with his wife, Violet Chang, a former Miss Jamaica runner-up. They have four children. Lewis told AventuraUSA.com in 2007 that he is contemplating opening an "international boxing academy" and perhaps one day starting a record label, but he has yet to embark on either endeavour. Lewis supports the English football team West Ham United, the local team for the place of his birth. Lewis has a villa at the Tryall Club in Montego Bay, Jamaica.
Lewis is an avid amateur chess player, and funded an after-school chess program for disadvantaged youths, one of whom earned a university chess scholarship at Tennessee Tech.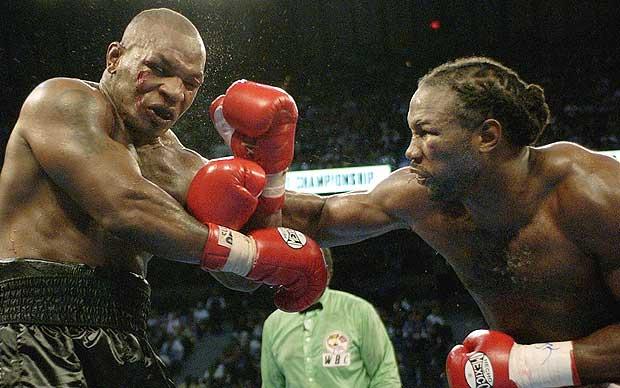 Lennox Lewis vs. Mike Tyson (June 8, 2002)
After a decent first round, Lewis commenced to bludgeoning Tyson with wincing right hands round after round. Lewis would later remark about his astonishment about the shots Tyson was taking. But everyone has their limits, and Tyson's reached his in the eighth. Lewis scored a knockdown off a snapping uppercut and effectively ended Tyson's career as a contender with a follow-up overhand right for a second knockdown. Lewis pushed for another payday in a rematch, but Tyson refused.
---