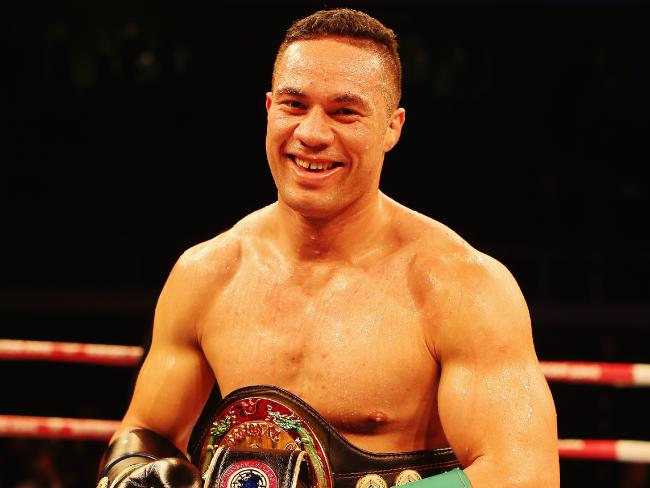 David Tua of New Zealand seemed destined to be a heavyweight world champion. He had all the tools it seemed and the number one asset. Power!!! He was drawing comparisons to that of Mike Tyson the way he was mowing down the competition. Then in 2000 he got his big chance at the crown. He took on unified heavyweight champion of the world Lennox Lewis. There was a lot of build up to the fight as many felt that the underdog Tua was a very live underdog. Lewis dominated Tua in route to a lopsided decision win. Tua would fight on for many years after but never again challenge for a world title.
Fast forward 15 years and New Zealand has a new heavyweight hopeful. His name is Joseph Parker. His currently unbeaten at (16-0 , 14 KOs). Parker first began to gain some attention in his 7th professional fight when he took on former world champion Francois Botha. It was a reasonable step up for Parker as Botha was well past his prime but dangerous for a prospect who was not legit. Parker showed that he was indeed legit as he stopped Botha in round 2. In Parker's last fight just a few days ago he stopped fellow New Zealander Kali Meehan in round 3. Meehan like Botha was well past his prime but Parker did what he was supposed to do under the circumstances which was score the knockout. This was kind of an official passing of the torch. Meehan was very close to upsetting heavyweight champion Lamon Brewster some years back dropping a split decision.
Parker has a lot of advantages in his favor that both Tua and Meehan didn't have. Unlike Tua, Parker is 6′ 4″  where  Tua is 5′ 9″. Tua had to overcome some major physical advantages that Parker won't have to deal with. Meehan was in his mid 30's when he finally got his chance at a world title. Parker is only 23 and will likely get his opportunity while in his prime. Parker will need to be tested prior to that moment. He seems to have all that is needed to step up to a bigger challenge. Hopefully within the next year we will get the opportunity to see him in the ring with some stiffer opposition and closer to their prime. It is understandable to not overmatch him but he seems well above the competition he has faced thus far. In any event New Zealand seems to have something special in Parker. Just how special time will tell.
---