Boxing History: March 20, 1976 John H. Stracey KO 10 Hedgemon Lewis, Wembley.
Retains World Welterweight Title.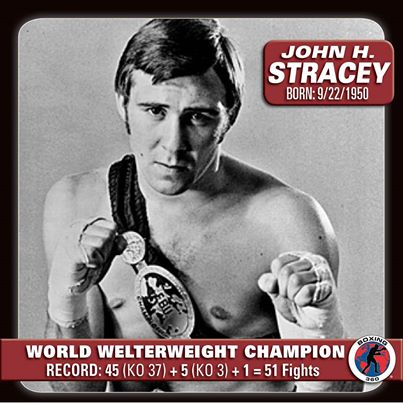 John H. Stracey (born September 22, 1950 in Bethnal Green, England) is a former world Welterweight champion. He also had, at one point, a boxing school in London.
Stracey successfully defended his title just once, at Wembley, and is now a fixture on the after-dinner circuit in Britain, a natural with a microphone and is as honest and humble now as he was on 6 December 1975 in front of 40,000 people when he pulled off the ultimate boxing heist in Mexico City. What is now referred to as the massacre inside the world's largest bullring in Mexico City when he fought Jose Napoles was known as "Mantequilla".
The bout went wrong soon after the first bell when Napoles sent Stracey to the canvas with an effortless left hook. The crowd responded to increase the hostility and the Briton did well to survive the round. However, in the third round the ring filled with cushions, the ones that are usually placed on the concrete seats, when Napoles touched down after Stracey connected with his own left hook. Three rounds later it was over and Napoles was led off to a predictably sad retirement, his title gone, his face swollen and bruised from Stracey's steady beating. It was and remains one of the biggest shocks in British boxing.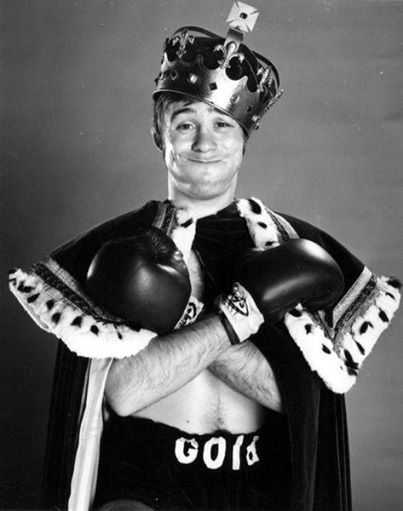 John H. Stracey, World Welterweight Champion
December 6, 1975 – June 22, 1976… the king of the world. His success paved the way for a succession of great British welters: Colin Jones, Honeyghan, Laing (who beat Duran).
Success breeds success.
---