Boxing History: June 6, 1985 Michael Spinks KO 8 Jim MacDonald, Las Vegas. Retains World Light Heavyweight Title.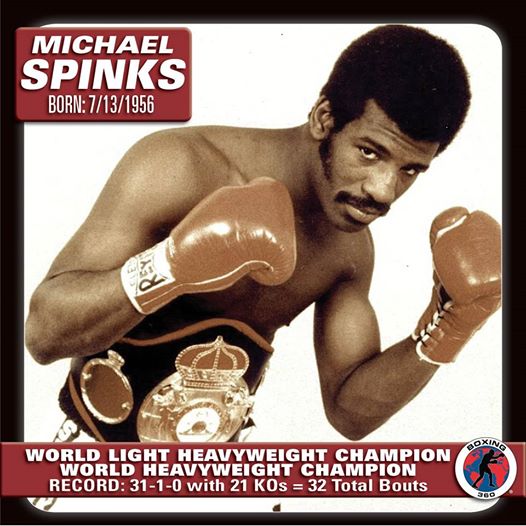 Michael Spinks was an Olympic gold medalist and world champion in the light-heavyweight and heavyweight divisions. Nicknamed Jinx, which spawned the nickname of his right hand: The Spinks Jinx, he is the brother of former heavyweight champion Leon Spinks, and uncle of Cory Spinks, a former welterweight and light middleweight champion.
In 1985, Spinks beat David Sears and Jim McDonald, both by knockout, in title defenses, before challenging Larry Holmes for the world's Heavyweight championship in a fight recognized by the IBF. Holmes was trying to tie Rocky Marciano's record of 49-0 as the Heavyweight champion, but it was Spinks who made history that night, winning a controversial and narrow fifteen-round unanimous decision and becoming the first world Light Heavyweight champion since Tommy Burns in 1908 to win the world Heavyweight title. His controversial victory over Larry Holmes was named Ring Magazine Upset of the Year. With this, Michael and Leon had also become the first pair of brothers ever to be world Heavyweight champions, followed two decades later by Wladimir and Vitali Klitschko.
In 1986, Spinks and Holmes fought a rematch, and had nearly the same result, this time Spinks winning by a 15 round split decision. After that, he retained the world Heavyweight championship once again, by a knockout in four against Steffen Tangstad. In 1987 he was stripped of the crown by the IBF for refusing to fight their mandatory challenger, Tony Tucker, and accepting a higher offer to fight Gerry Cooney in a non title bout instead. Spinks knocked out Cooney in five rounds, and after Mike Tyson had unified the Heavyweight belts, fans started clamoring for a fight between them as many still recognized Spinks as the legitimate champion. The fight took place in June 1988, with Tyson knocking Spinks down twice on his way to a first round knockout. Tyson was the only fighter to ever floor Spinks. It would be Spinks's first defeat in the professional ring, as well as his last as he retired following the fight.
Spinks had a record of 31 wins and 1 loss, with 21 wins by knockout as a professional.
In addition to his success as a heavyweight, Spinks is generally considered one of the greatest light heavyweight champions and fighters of all time. He was the only lightheavyweight champion to remain undefeated in the entire history of the division since its inception in 1903, as well as the only reigning light heavyweight champion to win the heavyweight title.
Spinks is the rare top fighter who left the sport with both money and his health and never returned to the ring. Aside from a rare event honoring him and occasionally attending fights, Spinks has remained off the boxing scene and out of the public eye.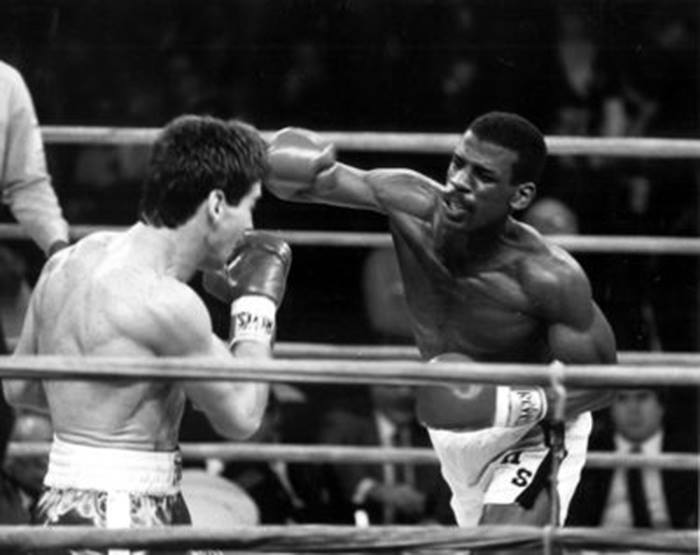 ---