Boxing History: September 20, 1972 Muhammad Ali KO 7 Floyd Patterson, NYC. Floyd's final fight.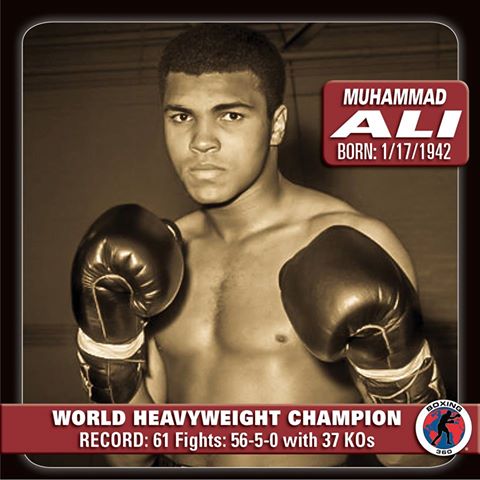 On September 20, 1972 at Madison Square Garden in New York City, heavyweight champion Muhammad Ali (38-0-0) from Louisville, Kentucky, defended his NABF title against former heavyweight champion Floyd Patterson. The two men first fought in 1965 and there was much water under the bridge. Patterson was 53-7-1 and winding down his great career. Ali was 38-1, with a single loss to Smokin' Joe Frazier, and he wasn't close to being done, not by a long shot…
Muhammad Ali (born Cassius Marcellus Clay, Jr., January 17, 1942) is an American former professional boxer, philanthropist and social activist. Considered a cultural icon, Ali has both been idolized and vilified.
Originally known as Cassius Clay, he won the world heavyweight championship from Sonny Liston at the age of 22. Ali changed his name after joining the Nation of Islam in 1964, subsequently converting to Sunni Islam in 1975, and later to Sufism. In 1967, three years after Ali had won the heavyweight championship, he was publicly vilified for his refusal to be conscripted into the U.S. military, based on his religious beliefs and opposition to the Vietnam War. Ali was eventually arrested and found guilty on draft evasion charges; he was stripped of his boxing title, and his boxing license was suspended. He was not imprisoned, but did not fight again for nearly four years while his appeal worked its way up to the U.S. Supreme Court, where it was eventually successful.
Ali would go on to become the first and only three-time lineal World Heavyweight Champion.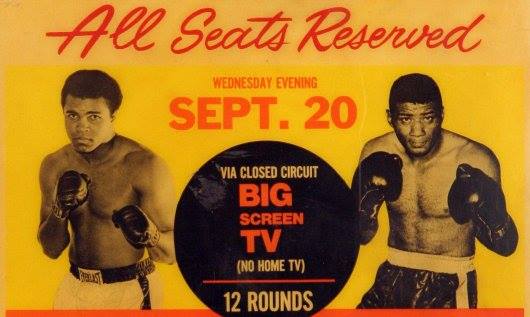 Muhammad Ali vs. Floyd Patterson II September 20, 1972 – Floyd's final fight.
---