Boxing History: August 9, 1943 Ken Norton was born!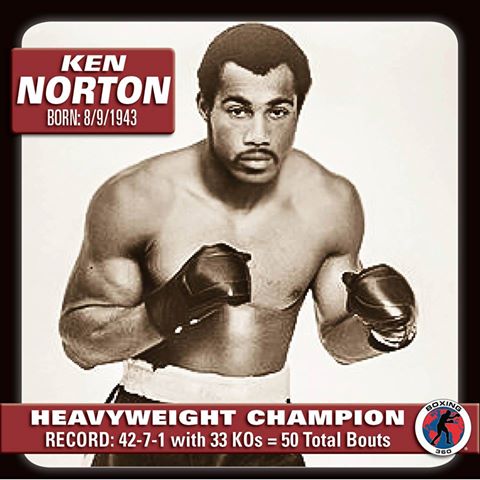 Kenneth Howard Norton Sr. (born August 9, 1943, Jacksonville, Illinois) is an American former heavyweight boxer and former WBC Heavyweight Champion. He is best known for his 12-round victory over Muhammad Ali, when he famously broke Ali's jaw, on March 31, 1973, becoming only the second man to defeat a peak Ali as a professional.
August 9, 1973, Ali fought Ken Norton, who broke Ali's jaw and won by split decision in 12 rounds.
---