Boxing History: May 21, 1966 Muhammad Ali KO 6 Henry Cooper, London. Ali retains World Heavyweight Title.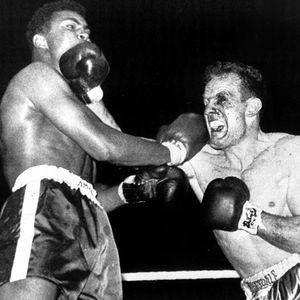 46,000 spectators turned out for England's first Heavyweight Championship bout in 58 years. It ain't no jive, Henry Cooper will go in five!" – Clay's prediction
Clay and Cooper fought before a crowd of 35,000 at Wembley Stadium. Clay, a 4 to 1 favorite, entered the ring wearing a purple-and-gold crown. At the weigh-in, Clay said, "You got a Queen, you need a King. I am King!"
At the beginning of round five, Clay came out and stood flatfooted. His punching was fast, furious and deadly accurate. The punches bounced off Cooper's head before he could even set himself to punch back. Cooper's left eye began to pour blood like a burst pipe. Although not dazed or seriously hurt, Cooper could not possibly go on. He looked like a man who had put his head in a shredder.
Referee Tommy Little had no option but to stop the fight. Clay's prediction of a fifth-round win had come to fruition, though not without a mighty scare.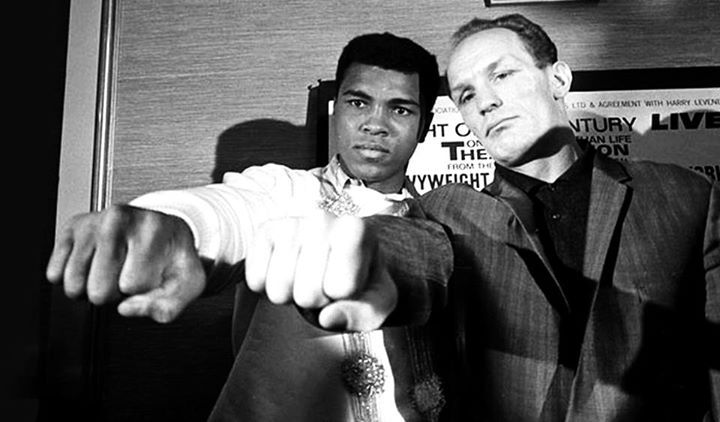 May 21, 1966, Muhammad Ali KO 6 Henry Cooper, London. This photo is from the weigh in
---