Boxing History: July 22, 1963 Sonny Liston KO 1 Floyd Patterson, Las Vegas. Liston Retains world heavyweight title.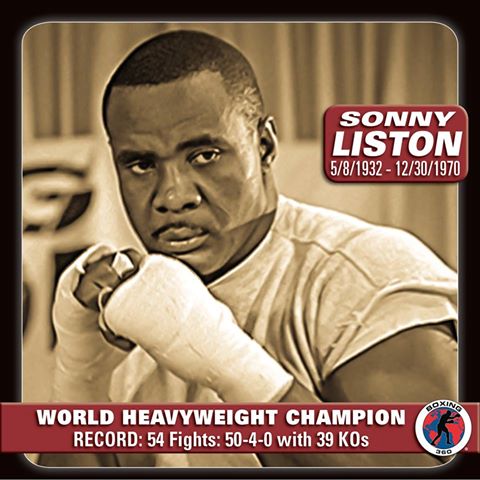 Fifty years ago today in Las Vegas, Charles "Sonny" Liston defended his heavyweight title by knocking out former champ Floyd Patterson at 2:10 of the first round. The bout lasted four seconds longer than their first fight ten months earlier. Liston, a hugely unpopular, black ex-convict with organized crime associations not of his making, had an unbreakable grip on the most prestigious individual title in sports.
Trainer Angelo Dundee said Liston stood over the heavyweight division like a colossus. Joe Louis called Sonny "the greatest heavyweight champion in history," while Archie Moore described him as "something extraordinary with a pair of Everlast gloves." Compliments simply do not come any better than that and you'll never find a boxer who was more respected and feared by his peers than was Sonny.
More than 1,500 people greeted the champ when he returned home to Denver. Sonny thanked the crowd for coming before cutting a huge chocolate cake decorated with boxing gloves and inscribed, Welcome Home Sonny. "I'll cut Clay in half like this cake," Liston joked, brimming with happiness and confidence. For a man who craved acceptance, this may have been the happiest moment of Sonny's life.
Sonny, here's to better times. I got your back, and so does Josie Roase.
Very rare interview of Sonny Liston talking about how he got started in boxing, his fights with Williams and Patterson and his training routine. Don't confuse shyness with dullness, Sonny was reluctant to talk to the press – they always seemed to paint a bad picture of him.
---