This past Friday, Boxing 360 had a big night as two of our prospects, DonYil Livingston, 4-0 with 2 knockouts and Joel Diaz, Jr, 4-0 with 3 knockouts, won on the same card.
Diaz was up first knocking out his opponent in just one round with his bad ass left hook and beastly right hand. This kid is the goods. he just had knocked out someone in one the week before and we hope to bring him back soon.
DonYil Livingston dropped his guy early and then beat him from pillar to post for the rest of the fight. DonYil is now on a roll and we are hoping to get him back in a fight as soon as possible.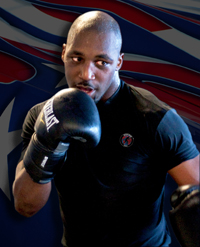 This is  just the beginning of having our fighters on the west coast. This weekend in Reno Nevada we have Maurice Harris fighting for his number one contender in the IBF spot against Tony Thompson.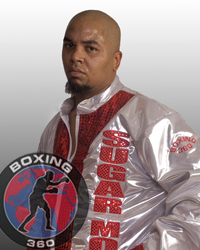 On the same card we have Tyrone Brunson making his comeback, too. Big things ahead for us. Stay tuned.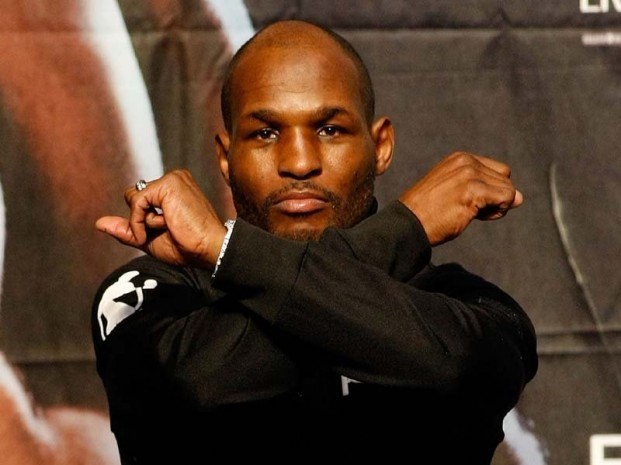 HBO
The Bell Centre in Montreal, Canada
Jean Pascal (26-1-1) vs. Bernard Hopkins (51-5-2)
Tito Jones' Pick: Hopkins by split decision. I just don't think Pascal has it in him to get this thing done. He fell apart once, he can fall apart twice.
How it went down: Hopkins dominated to unanimous decision. He didn't get knocked down.  He stayed aggressive and he took the weak minded Pascal to school. It was absolutely beautiful to watch. Hopkins took center ring from the first bell to the last. He got hurt a couple times but he handled it like the legend he is. It was awe inspiring to watch. Where  he goes from now is anyone's guess. Looks like Dawson unless Golden Boy can get out of it.
Chad Dawson (29-1) vs. Adrian Diaconu (27-2)
Tito Jones' Pick: Dawson by unanimous decision. Too much money behind Dawson and the set up for him to fight the winner of the main event. He has to win.
How it went down: ZZZZZZZZZZZZZZZZZZZZZZZZZZZZZ WHAT?!? Oh man. I typed the name Chad Dawson and a I started falling asleep. Dawson won the fight and all of twitter turned against him for being passionless. The guy can fight no doubt. He has tools, he has size, he has that athletic streak you want in a fighter. But where is the killer instinct? Anyways, he won by UD. Now he gets Hopkins. And the world rolled over and asked for five minutes, mom.
EPIX
The Wembley Arena in London, England
Nathan Cleverly (21-0) vs. Aleksy Kuziemski (23-2)
Tito Jones' Pick: Would you pick the third choice opponent over Cleverly? Neither would I. Cleverly by unanimous decision.
How it went down: Cleverly by TKO in 4 rounds. Cleverly had a little trouble with that guy but in the end, the ref protected Cleverly and as soon as blood appeared, he ended the fight. Now Cleverly wants BHop? No way no how he beats him right now. Hopkins would be ruining another good prospect.
James DeGale (10-0) vs. George Groves (12-0):
Tito Jones' Pick: This is going to be a war. I'm going with DeGale off his speed and power. Groves is slower but throws heavy punches. DeGale by split decision that people will argue about.
How it went down: Groves by majority decision. It was close but Groves seemed to have control early on and kept it long enough stretches to keep it. I thought it was a draw but hey, we will probably see this one again.
The Metropolitan Arena in Chiapas, Mexico
Tomas Rojas (35-12-1) vs. Juan Montes (19-1)
Tito Jones' Pick: Rojas by knockout.
How it went down: Rojas by TD 11. Rojas boxed his way to making Montes quit at the end of the eleventh round. Now Rojas and Christian Mijares are looking to get it on in a unification fight. I like this fight a lot. I expect Rojas to win though.
FOX Sports
The Morongo Casino in Cabazon, CA
Alfonso Gomez (22-4-2) vs. Calvin Green (21-5-1)
Tito Jones' Pick: Gomez by decision of some kind.
How it went down: Gomez by KO in 2. Gomez looked good in taking out poor Green who never stood a chance. I wonder where he goes next? Mayweather?
Michael Franco (18-0) vs. Jose Beranza (33-19-2)
Tito Jones' Pick: Franco by decision.
How it went down: Franco took a unanimous decision but looked pretty hittable doing it. The kid needs a lot of work.
---