Boxing History: April 4, 1970 Bob Foster KO 4 Roger Rouse, Missoula, MT.
Retains World Light Heavyweight Title.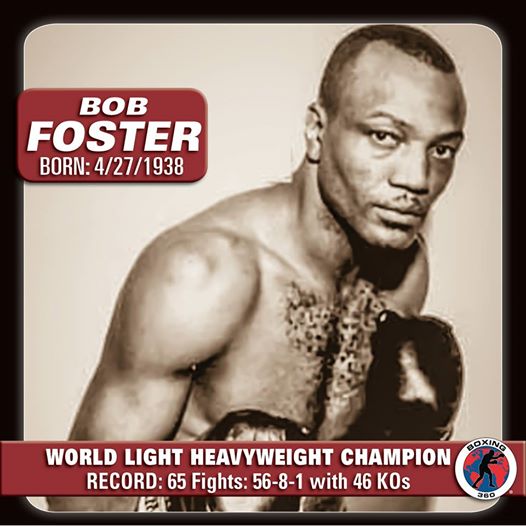 After being decked 4-times in 3-rounds the ringside doctor decides that Rouse can't come out for round 4.
Afterwards Foster calls out World Heavyweight Champion (Smokin') Joe Frazier.
Bob Foster (born April 27, 1938) is a native of Albuquerque, New Mexico, USA whom many boxing critics consider to be one of the greatest Light Heavyweight world champions in history. As an amateur he won a silver medal at the 1959 Pan American Games.
In 1957, Foster joined the United States Air Force, where he was not only a member of the Air Force Boxing Team, but also a coach. He coached future heavyweight contenders Billy Daniels and Doug Jones.
Foster had over 100 amateur fights and lost only three. He won the All-Service Championship three times.
In May 1968, Foster knocked out Dick Tiger in four rounds to win the World Light Heavyweight Championship. It was the only knockout loss of Tiger's career.
Foster challenged Joe Frazier for the World Heavyweight Championship in November 1970 and was knocked out in the second round.
Foster made fourteen successful title defenses, which was a division record at that time. He retired as champion in 1974, but returned a year later.
Foster was named the 1968 Boxing Writers Association of America Fighter of the Year. He edged out Joe Frazier by a 20-17 vote.
Ranked as the 3rd Greatest Light Heavyweight of All-Time by The Ring in 1994.
Ranked 23rd on The Ring's 1996 list of The Top 50 Fighters of the Last 50 Years.
Ranked as the 8th Greatest Puncher of All-Time by The Ring in 2003.
Foster was the guest commentator on the June 29, 2007 telecast of ESPN2's ESPN Friday Night Fights.
Foster had a record of 56 wins, 8 losses and 1 draw, with 46 wins coming by knockout. He was named to Ring Magazine's list of 100 Greatest Punchers. He was also named to Ring Magazine's list of the 80 Best Fighters of the Last 80 Years, ranking at #55.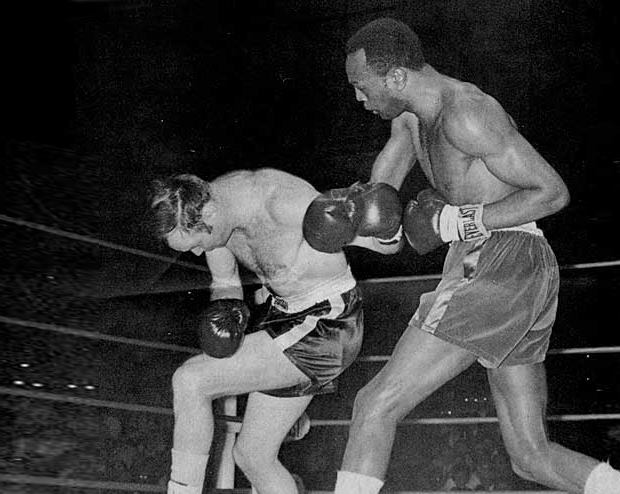 ---