Boxing History: August 31, 1923 Harry Greb W 15 Johnny Wilson, NYC. Wins World Middleweight Title.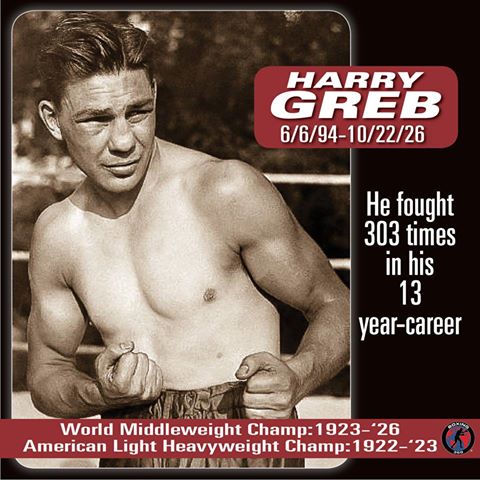 Edward Henry "Harry" Greb (June 6, 1894 – October 22, 1926) was an American professional boxer. He was the World Middleweight Champion from 1923 to 1926 and the American Light Heavyweight Champion from 1922 to 1923. He fought a recorded 303 times in his 13 year-career, against the best opposition the talent-rich 1910's and 20's could provide him, frequently squaring off against light heavyweights and even heavyweights.
Widely considered one of the best fighters of all time, Greb was named the 7th greatest fighter of the past 80 years by The Ring Magazine, the 5th greatest fighter of all-time by historian Bert Sugar and ranked as the #1 middleweight and the #2 pound-for-pound fighter of all-time by the International Boxing Research Organization.
Harry Greb sparring with Philadelphia Jock O'Brian. Silent.
---