August 10th (Friday), 2012
The Morongo Casino, Cabazon, CA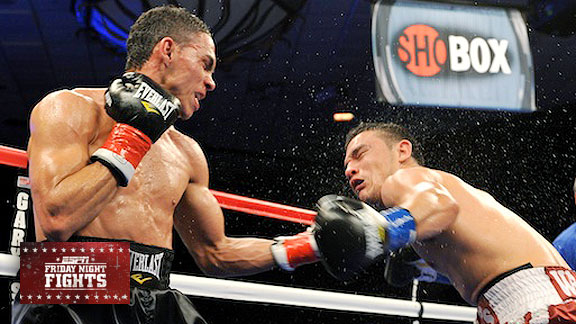 Darley Perez (25-0) vs. Bahodir Mamadjonov (11-0)
Boxing360's Pick: Darley Perez is the real deal. A Colombian counter puncher who does it with precision and power, Perez is a former Olympian being moved well by his promoters. Mamadjonov is a southpaw as well as a late replacement. One might be a problem. The other won't for Perez who always comes in shape. Perez by mid-rounds knockout.
Yenifel Vicente (23-0-2) vs. Chris Avalos (19-2)
Boxing360 Picks: This could be a rough fight. Avalos likes to bang and is not the best defender on the planet. Vicente has a real chance here to make an impression against a fighter with a name and experience like Avalos. We are going with the more experienced fighter, however. Avalos by decision. But it won't be easy.
---