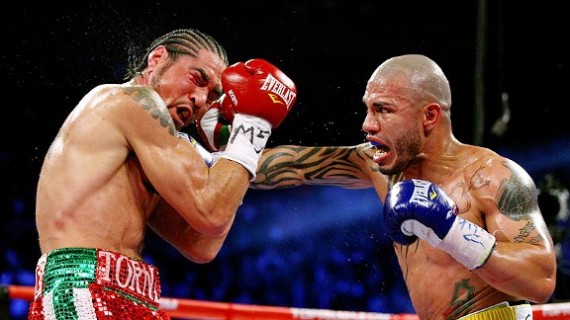 Now that Miguel Cotto has taken his revenge against Antonio Margarito and his evil eye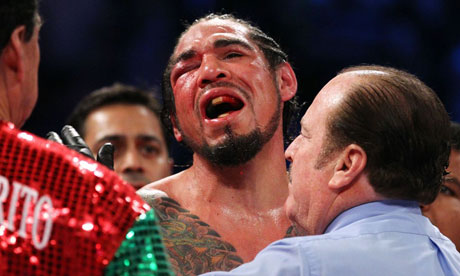 It's now time to look to the future. Top Rank and Cotto's promotional deal is apparently over with a chance of a re-signing if Cotto's hugging and kissing of Bob Arum is an indication.
So who is next?
The obvious call is for this guy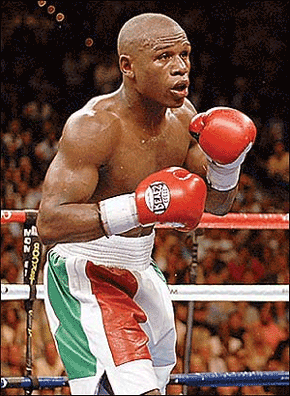 But let's be honest. Antonio Margarito is old, slow, a perfect style for Cotto at this point and one-eyed after a few shots to his dome. Floyd Mayweather, Jr is none of those things. Maybe Cotto could out box him at times, out brawl him in others. But I'd willing to bet we'd be calling Cotto's brilliance on Saturday night a mirage if he got in with Money May.
Instead, I think the real fight is with Saul "Canelo" Alvarez.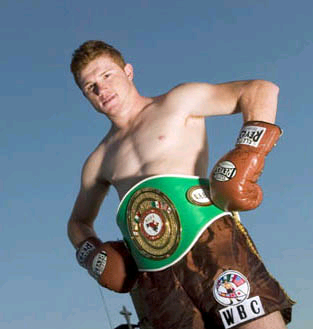 Think about it. It's a unification bout, Cotto is a free agent, Mexico-Puerto Rico, Old Lion vs. Young Lion and above all, it's winnable on both ends.
Canelo is a slow footed boxer/puncher. Cotto is a light on his feet these days boxer/puncher. Cotto has experience having faced everyone not named Mayweather. Canelo has less experience with having only faced Kermit Cintron as far as names go. Canelo has a good jab and seems to be very strong at 154. Cotto's jab is getting better but he has short arms and is not very strong at 154. Cotto has a nice array of punches and can box or he can fight on the inside. Canelo is good at long range but when you get closer or use movement effectively, he is a little lost.
With Floyd, there aren't many questions. If Manny Pacquiao can beat up Cotto, I think we all agree Floyd would wreck him, too.
If not Canelo, then who? Pacquiao again? Does Cotto go on a revenge tour chasing down his slowing opponents who have beat him? Does he fight Mosley again, too, for clarity?
Let's get some fresh blood going. Give me Canelo vs. Cotto.
What say you, fight fans?
---