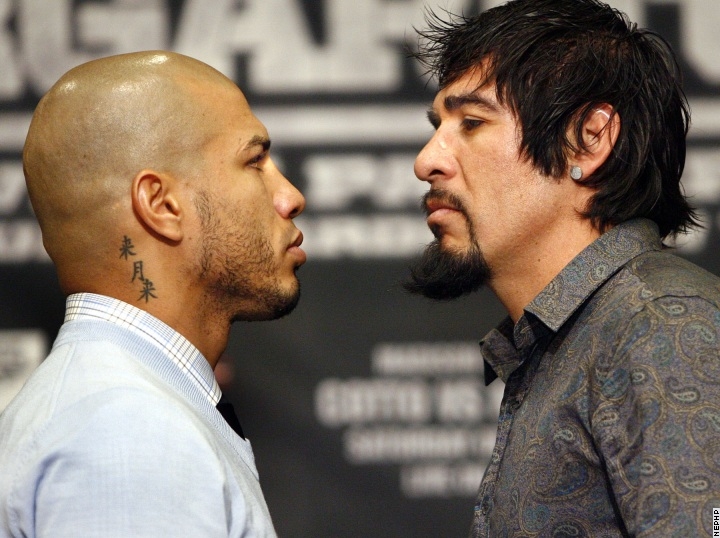 Revenge is a weird thing. It can drive you to great things. After all, living well is the best revenge. But in the world of violence it can come back to haunt you. For three years, Miguel Cotto has gone back and forth publicly about his willingness to get revenge on the first man to ever beat him, Antonio Margarito.
For a time, Cotto said he would not fight Margarito again because of the cheating scandal he had been involved in. Feeling Margarito had pulled the same illegal hand wrap insert scam he had attempted against Shane Mosley in their 2008 epic fight, Cotto wanted to deny Margarito another big payday.
To Cotto, there was no way he had lost so brutally to Margarito without help.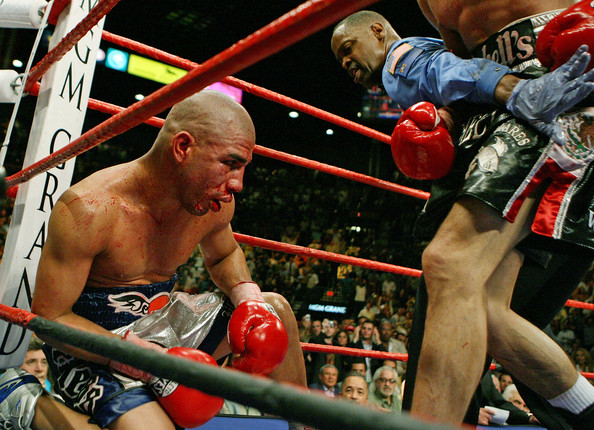 But now with the right money and after Margarito ended up looking like this after getting his ass handed to him by Manny Pacquiao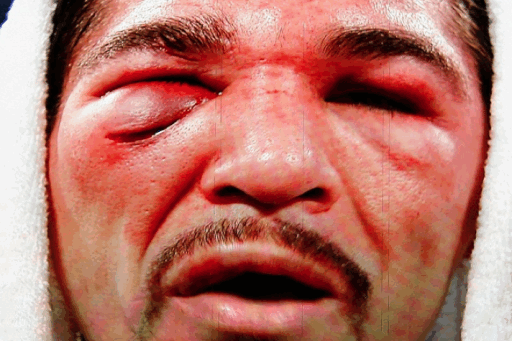 suddenly Cotto was all good with fighting him again. But is it a good idea?
In the first fight, Cotto had his way early on, landing at will. But by the sixth round, the fight began to change. Margarito got to that body early on and it was starting to show. Down the stretch, Cotto's face was a bloody mess and he had to take a knee twice to end things the way no fighter wants to.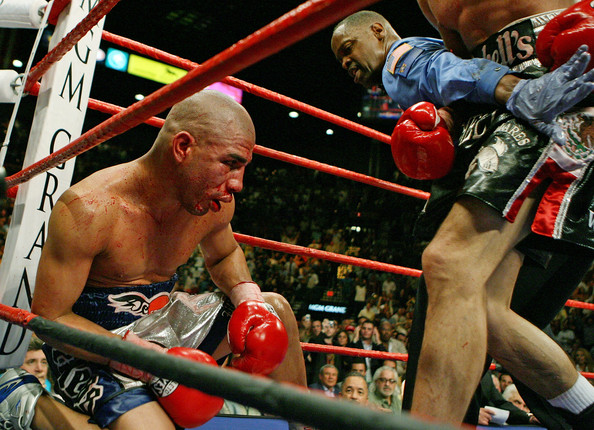 So was it foul play or a bad style for Cotto who was never a big welterweight like Margarito? Will the advantage that Margarito had still exist at 154 pounds? And what of the damage that Cotto took against Pacquiao?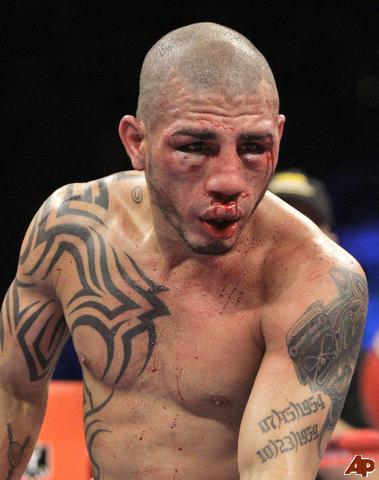 Will revenge get the better of Cotto or will it be a dish best served three years later? We're about to find out.
---